FEATURED POST
'Two and a Half Men' and 'Big Bang' creator sells single-mom pilot to his comedy home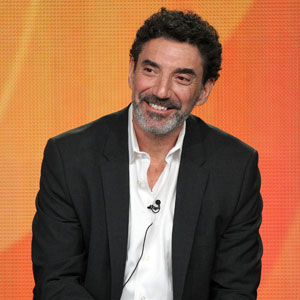 Despite the recent Angus T. Jones call-outs and chaos on his long-running hit "Two and a Half Men," CBS has decided it wants to stay in the Chuck Lorre business.
The Hollywood Reporter
notes that the network recently greenlit another pilot by the "Men," "Mike & Molly" and "Big Bang Theory" creator. But this time, the show will center on the fairer sex. And given the description, we use the term "fairer" loosely. "Mom" will center on the chaotic and comedic love life of a recently sober single mom trying to get her life together in California's wine country. 
The show is the first sale in Lorre's new four-year deal with Warner Bros. Productions. Lorre co-wrote the pilot with "Men" executive producer (and Lorre right-hand man) Eddie Gorodetsky and story editor Gemma Baker. 
"Men," renewed recently for a 10th season, has survived the departure of star Charlie Sheen with the casting of Ashton Kutcher as a kooky millionaire and will likely also manage the deflection of Jones, who apologized for his outbursts against the show but will still probably be dismissed shortly. 
Still, given the ratings slump and recent storyline inanity, the show might be on its last legs -- which means that "Mom" could have a good chunk of Lorre's careful attention.