FEATURED POST
The TV vet's private eye drama gets a series order form the cable network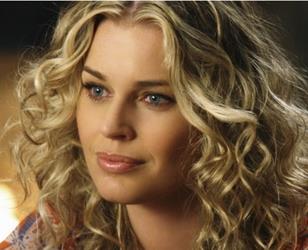 Well that was quick. Thanks to TNT, Rebecca Romijn -- late of her short-lived 2010 series "Eastwick" and "Ugly Betty" -- is already on her way back to the small screen this summer. And she'll be paired with TNT vet Jon Tenney, formerly of "The Closer," for the project. 

According to Deadline.com
, Romijn, who's also known for big screen work in films like "Godsend" and the "X-Men" franchise, will star in a new TNT drama from Shane Brennan, the creator of "NCIS: LA."
Also on board for the pilot are Michael O'Keefe ("Michael Clayton") and Chris Butler ("The Good Wife") as FBI duo Rigby and Carter, who are keeping tabs on the pair. 
Bing
:
More on Rebecca Romijn
|
Jon Tenney
The series, previously dubbed "King and Maxwell" and developed for CBS, will center on a duo of former Secret Service
agents-turned-privat​e
eyes -- Romijn's Michelle Maxwell, and Tenney's Sean King -- as they investigate politically sensitive cases in 
TNT's ordered ten episodes up front, and the show is expected to debut this summer. The pick-up came as the cable net sounded the death knell for another procedural drama developed for CBS and starring a hot blonde: they passed on Jerry Bruckheimer's "Trooper," which would have featured Mira Sorvino.