FEATURED POST
'GMA' host reaches milestone, shares optimism in her progress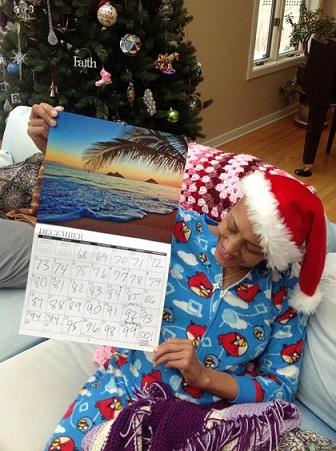 It's been more than three months since "Good Morning America" co-host Robin Roberts received a bone-marrow transplant to treat Myelodysplastic Syndrome (MDS). To be specific, the procedure occurred 100 days ago, and Roberts shared her optimism and enthusiasm over the landmark via social media.
This past Saturday, the breast-cancer survivor and recovering MDS sufferer tweeted two photos sharing her
continued progress
and
reunion with her dog
, KJ. "Every morning I mark the day post my bone marrow transplant. Today I reached a major milestone...Day 100! Blessings..XO," she announced. 
What hasn't been confirmed is when the longtime morning-show presence will return to "GMA."
TMZ
 cites sources who allege she'll be back in her ABC chair in late spring/early summer 2013, though the network hasn't made any official statement.
One way or the other, this New Year represents another remarkable turning of the calendar for Roberts, and another strike against cancer.
"Good Morning America" airs weekdays at 7 p.m. ET/PT on ABC.