FEATURED POST
Lambasted HBO show's creator sends writers packing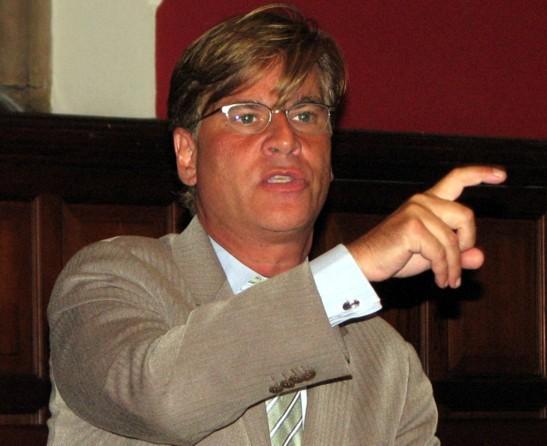 Even jobs writing for fake newsrooms are unsafe these days. According to reports in The Daily and Huffington Post, Aaron Sorkin has sacked seven of the eight writers on "The Newsroom" prior to starting Season 2.

Bing: More about 'The Newsroom'
Although no reason was given for the housecleaning, it could be a reaction to the HBO series' mostly negative reviews. Critics have complained that it self-righteously slams viewers over the head with Sorkin's opinions about the media and politics.
However, how that could be anyone's fault other than Sorkin's is a mystery. In fact, even the existence of a "Newsroom" writers room might seem strange to those who know that Sorkin wrote every Season 1 script by himself.


The following remarks, made by Sorkin during a recent interview with Vanity Fair, shed some light, although not much: "I couldn't possibly write the show without that room full of people. So, I go in there, and we kick around ideas. I'm writing about all kinds of things I don't know anything about. So they do research for me."

Also: 2011-2012 TV season in review | Shows that went too soon | Also: Summer TV report card

According to The Daily, only one writer is safe: Corinne Kingsbury, who happens to be Sorkin's ex-girlfriend. Interestingly, a good portion of "The Newsroom's" sparks are generated by the forced collaboration between a veteran anchorman (Jeff Daniels) and the producer (Emily Mortimer) who broke his heart two years prior.


"The Newsroom" airs Sundays at 10 p.m. ET/PT on HBO.