FEATURED POST
Dowager Countess staying put after all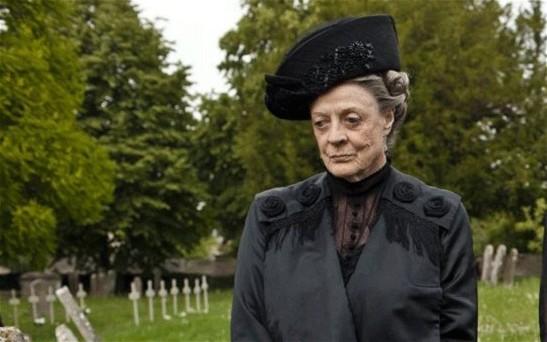 Maggie Smith is not moving upton. An unnamed representative for "Downton Abbey" says the actress has no immediate plans to stop portraying the show's popular Dowager Countess.
Bing: More about 'Downton Abbey'
A recent report in the U.K.'s Daily Mail announced that Smith, 77, asked to be killed off after the currently shooting third season, reportedly so she could return  to her stage and movie career.
Also: What shows will be returning next season?
However, the rep told the L.A. Times that there was "no truth" to that report.


Still, mystery remains. Executive producer Rebecca Eaton did tell the Orlando Sentinel that somebody, "pretty key in the cast," is going to die this upcoming season, which adds  Shirley MacLaine as the mother of Elizabeth McGovern's Cora.


Season 3 of "Downton Abbey" returns to the U.S. in January 2013 on PBS.