Hugh Bonneville bares all in 'Da Vinci's Demons'
'Downton Abbey' star reveals a side of himself fans won't see on PBS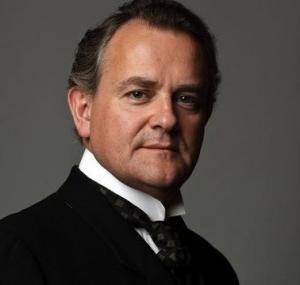 "Downton Abbey" fans will see actor Hugh Bonneville like they've never seen him before when he appears in Starz's new series, "Da Vinci's Demons."
The drama, which debuts in April, will feature a pants-free Bonneville in the beginning of the first episode, no less. 
Bing: More on 'Da Vinci's Demons' | 'Downton Abbey'  | Hugh Bonneville
We know Lord Crawley has hit a financial rough patch in Season 3, but nudity? That is not suitable behavior for an Earl. What would the Dowager Countess say?
Plus: 10 things guaranteed to happen on 'American Idol' | TV's 'it' girls
All jokes aside, Bonneville, 49, is a Shakespearean-traine​d thespian. And maybe baring his backside on a cable series liberated him. After all, he most certainly won't be doing so on "Downton."
As for "Da Vinci's Demons," it follows a young and sexy Leonardo Da Vinci (Tom Riley), a genius who must fight against social constraints dictated by religion and class. David S. Goyer, who co-wrote "The Dark Knight" trilogy, is the brains behind the eight-episode series. Bonneville plays the Duke of Milan.
"Downton Abbey" airs Sundays at 9 p.m. ET/PT on PBS. "Da Vinci's Demons" debuts Friday, April 12, at 10 p.m. ET/PT on Starz.
Are you sure you want to delete this comment?