Jimmy Kimmel takes more shots at Jay Leno
ABC host says his competitor 'dumbs down his jokes'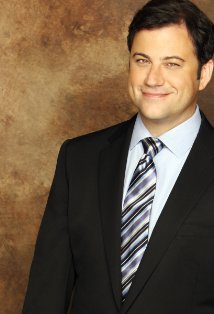 Call it the circle of late-night life. Jay Leno takes shots at NBC. And his competitor, Jimmy Kimmel, talks smack about him.
Kimmel sat down with CNN's Jake Tapper Thursday to talk about Jimmy Fallon possibly replacing Leno. Kimmel said Leno dumbs down his jokes but added, "The guy is one of the great comedians. He is a rock."
Bing: More on 'Jimmy Kimmel Live' | Jimmy Kimmel 
Kimmel also said he wouldn't be surprised if Fallon took Leno's job. "Obviously, NBC is looking to move on, because they did it once already," Kimmel said. "This would be the second time that this has happened. So I mean, it makes perfect sense. And Jimmy Fallon is doing a great job."
Plus: Post-apocalyptic TV |  Top made-for-TV performances
Not one to shy away from criticizing Leno, Kimmel said his mom has asked him to stop.
"I have diarrhea of the mouth," Kimmel joked. "I'm asked about it, I tend to go on and on."
"Jimmy Kimmel Live" airs weeknights at 11:35 p.m. ET/PT on ABC. "The Tonight Show With Jay Leno" airs weeknights at 11:35 p.m. ET/PT on NBC. "Late Night With Jimmy Fallon" airs weeknights at 12:35 a.m. ET/PT on NBC.