'Downton Abbey' loses more cast
Siobhan Finneran's meanie maid Sarah O'Brien makes a graceful exit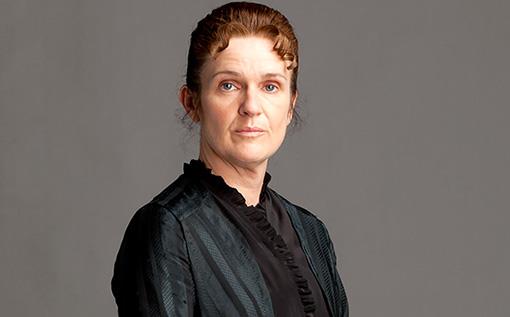 And another one bites the dust.

Following the traumatic departures of "Downton Abbey" centerpieces Dan Stevens and Jessica Findlay Brown, the Masterpiece Theater drama is losing another cast member. 
Siobhan Finneran, who played scheming maid Sarah O'Brien, will make a graceful exit at the end of season three, simply disappearing in the six-month time gap that will off-set the show's fourth season. Spoiler alert! She will not die in a fiery car crash, which means that the door is open for Finneran to make a return, PBS confirmed to
Entertainment Weekly
. Finneran is leaving to pursue other options, though it is not clear yet what those options are. 
"I'm not doing any more," Finneran confirmed to Britain's
Mirror
today. "O'Brien is a thoroughly despicable human being. That was great to play!" 
"Downton Abbey" just wrapped up its third season on PBS's  Masterpiece Theater.
Are you sure you want to delete this comment?