'Girls' offers up sneak peek
The big Season 2 reveal showcases more sex in the city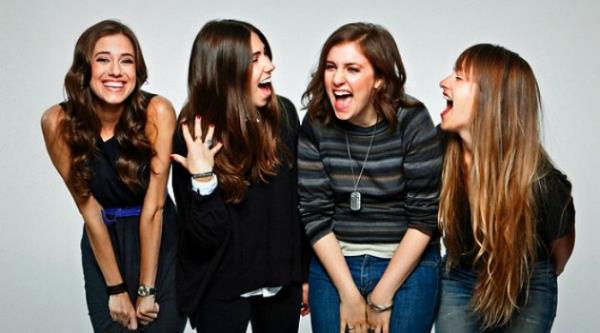 Love or hate it, you've got to admit, Lena Dunham's HBO hit "Girls" has got people talking. 

And this HBO sneak peek of the show's second season will get 'em going again, no doubt, thanks to the Judd Apatow-produced drama's candid look at twenty-something life in Brooklyn, warts and all (and we mean that maybe literally, given the show's quirky take on sex).
So what can we expect next season? Well, for one thing, the stalker-y tables have turned, with Dunham's Hannah now being ardently pursued by her nutty ex-boyfriend Adam. "This is what happens when you break up with a socio-path," Hannah notes, as she sets her hopes on a more, uh, normal love interest. "Adam is still crazy about me, and I know that I always said he was murder-y in a sexy way. But what if he's murder-y in a, like, murder-y way?"
Recently de-virginized Shoshanna, too, is looking for the real deal, but still frequently connecting with her first-time hook-up Ray. Jessa is married and dispensing smug advice, and always-perfect Marnie finds herself crashing down off her pedestal. 
Along the way, expect job angst, BFF drama, and plenty of horrible fashion faux pas -- like that lemon yellow net shirt. What was she thinking?
And notably, despite talk of diversifying the show for the upcoming season in response to public flack for its all-white cast, the sneak peek remains remarkably monotone. 
Here's the first look:
"Girls" returns to HBO with all new episodes starting Sunday, Jan. 13, at 9 p.m. ET/PT on HBO.