First Look: '30 Rock' Season 6
James Marsden and Denise Richards among those to expect when NBC sitcom returns in four weeks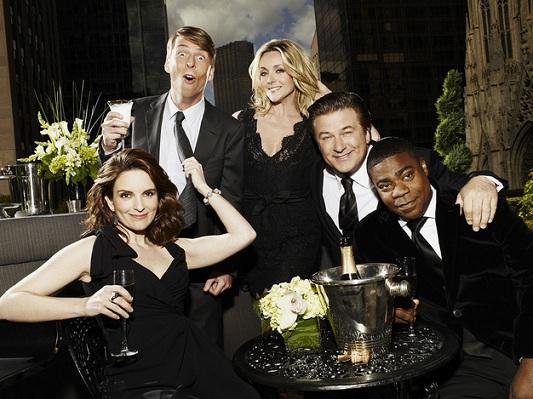 Even when an early glimpse at the new season of "30 Rock" basically amounts to five minutes of recap from last spring and behind-the-scenes promotional interviews for the winter's upcoming episodes, it's still an instant reminder of just how funny Tina Fey's industry satire can be.
A five-minute-plus extended sneak peek at Season 6 was
unveiled via Huffington Post
this morning, and also boasts some preview snippets from the January 12 premiere, in addition to some pretty exciting casting news. Notably,
James Marsden
 -- who's shown great comedic range in films like
"Sex Drive"
 -- arrives as Liz Lemon's alarmingly laid back new beau Chriss,
Denise Richards
appears as a celebrity spokesperson for idiots (really) and comedian/
"Flight of the Conchords"
alum
Kristen Schaal
pops up as doe-eyed page Hazel Whatshername (what else?).
Will Arnett
also returns as Jack's nemesis, Devon Banks, and based one even one exchange in the below clip (Devon: "NBC is the Titanic." Jack: "The highest-grossing movie of all time?"), their ongoing one-upsmanship shouldn't disappoint. And, of course,
Elizabeth Banks
is back as poor Avery, the mother of Jack's child and current hostage of
Kim Jong-il
, who's at least thoughtful enough to send holiday cards reading, "Death to U.S. Imperialist Wolves and Happy Hanukkah." 
Hard to say what more compelling evidence one needs to be psyched for its return, unless actually going outside and being social is your idea of fun. 

"30 Rock" Season 6 premieres Thursday, Jan. 12, at 8 p.m. ET/PT on NBC.