'American Horror Story' Marries Jessica and Jesus
New details creep out about Oscar winner Lange's matronly Season 2 role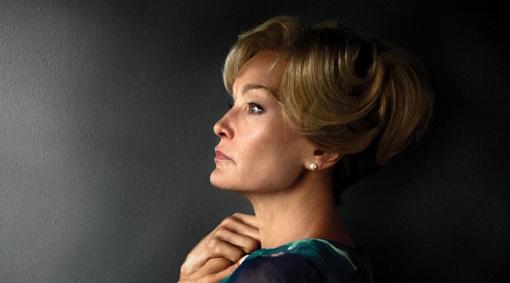 It's a good year for fans of macabre TV with a blackly comedic edge.
"True Blood"
is back in full swing, and shortly after its fifth installment winds down come August, Season 2 of "American Horror Story" will be enrapturing audiences yet again in October. 
If the insistent buzz swarming around any and all "AHS" casting and/or storyline details is any indication,
Ryan Murphy
and his team should have another autumnal success on their hands. And while we already knew that returning matriarch Jessica Lange would play the administrator of a hospital facility, now it's revealed that the only mother she'll look to for inspiration is the Virgin Mary. 
Also:
Adam Levine, Season 1 alums courted for "AHS" cast
Series writer Tim Minear
confirms to MTV
that Lange's character will also be a nun, specifying that this time around, "She's not playing this kind of ersatz Tennessee Williams character this time. She's playing something that's a little more East Coast, a little more patrician.... She's a bride of Christ."
Plus: Prime-time soaps: Then and now | Also: Summer reality TV | Here comes the pride
And yes, we're also kind of hoping Levine suffers a hilariously grisly fate.
"American Horror Story" Season 2 premieres at a TBD date in October on FX.