LL Cool J Should Knock Out Encore's Mama
Cable network's new series conspicuously shares name with rapper's '90s sitcom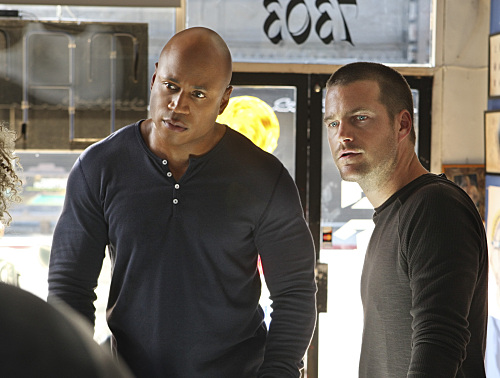 If I were a studio exec, I wouldn't mess with the dude on the left. (Photo: Monty Brinton/CBS)
Here at TV Buzz, we love nothing more than the following holy trinity of happenstances: the perfect bagel with cream cheese, mid-day cable airings of "Smokey and the Bandit" sequels and what I shall refer to as a concept clash. A concept clash falls roughly in the same extended family as one of my beloved
cast crossovers
, but is closer in spirit to when—in the music world—the invariable redundancy of songwriting formula results in two different artists recording a hook, bridge, lead riff or solo that sound uncannily alike. (For a significantly better demonstration of that principle, check out
this helpful site
.)
In television, however, derivation of another show's central idea is practically encouraged as a method of survival in the marketplace (similar to how, in sports, baseball is vastly more permissive of disloyal free agency than in the more stringently monitored NFL). But selecting the title of a pre-existing network sitcom for your upcoming film-industry-insider program? That, my friends, may in fact straddle the line between concept clash and outright infringement.
I, for one, am not buying it that, when Encore announced this week that they'd be debuting a new interview-and-analysis show called
"In the House,"
they had never been aware of LL Cool J's sporadically watched NBC-cum-UPN domestic hilarity-pit, also billed as
"In The House."
Of course, the biggest bullet hole in my theory is that the shows are wildly removed in intent.  Widely enough that the producers behind Encore's "House" would likely come out unscathed should LL, Alfonso Ribeiro and the rest of the cast from UPN's long-since-cancelled laugh-a-thon want to raise all kinds of entitled cain.
Then again, it's also possible Encore decided "In The House" was a less transparently second-hand idea than taking into account that its hosts are former studio chiefs Peter Bart and Peter Gruber and calling it
"The Adventures of Pete and Pete."
Are you sure you want to delete this comment?