'Melrose Place': The Bitch Is Back
Heather Locklear makes a triumphant return to the CW's 'Melrose' reboot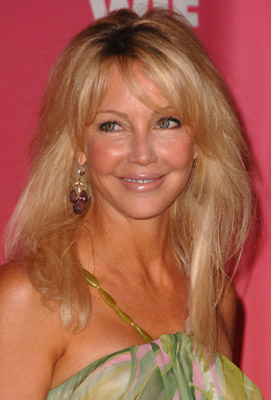 Yup, it's official.
After months of speculation, the CW has confirmed that Heather Locklear will be reprising her role as back-stabbing ad exec Amanda Woodward on the network's "Melrose Place" reboot.
She debuts on the "MP" revival on November 17, but no word on how long fiesty Amanda will last this time around.
Locklear joins fellow former cast members Thomas Calabro, Josie Bissett, Daphne Zuniga and Laura Leighton -- who was dramatically murdered (yes, again!) in the series' season premiere -- on the updated version of the '90s soap.
Clearly the CDubs is hoping Locklear can do for their reboot exactly what she did for the original series -- the new series has been struggling with ratings, especially compared with the success of other fledgling shows like "Vampire Diaries," which is fast on its way to becoming an official hit. 
"We're ecstatic to have the chance to bring Amanda Woodward back to 'Melrose Place,'" the show's executive producers, Todd Slavkin and Darren Swimmer, said in a statement released today. "Heather's involvement in the show is something we've been working on for some time as we couldn't imagine creating and producing this show without the iconic character's inclusion."
Locklear, 47, first joined the cast of "Melrose Place" in 1993 as a guest star, but ended up staying with the series for it's full seven seasons. Since then, she's done movies like "Uptown Girls" and "The Perfect Man," and had substantial stints on "Spin City," "Scrubs," and the short-lived NBC drama "LAX," which she also produced.
Both Locklear and the new "Melrose Place" could use a bit of a boost these days, so perhaps this could be a match made in TV heaven. Perhaps she'll even recruit current beau, Jack Wagner, whom she met on the show in '90s, to reprise his role as scheming Dr. Peter Burns.
Find out what your favorite
original "Melrose Place" cast members
are up to in our fab gallery.
Are you sure you want to delete this comment?