'Lost' Scoop: Claire is Found!
Emilie de Ravin's character makes a comeback on the last season of 'Lost'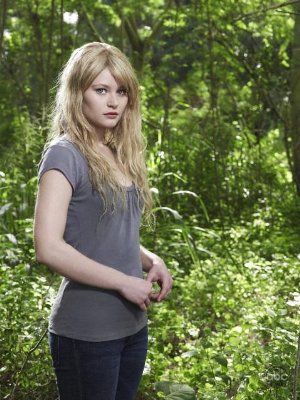 It's the end of an era -- and as co-creator Damon Lindelof noted earlier this summer, "anything goes" on the sixth and final season of ABC's hit drama "Lost."
That means we'll be seeing some long-lost "Lost" cast members get miraculously found!
One return that's been confirmed? Emilie de Ravin's Claire Littleton is definitely making a comeback.
De Ravin's been busy with film work, shooting the romantic drama "Remember Me," due in February, opposite "Twilight" and "New Moon" heartthrob Robert Pattinson.
But she'll be returning to "Lost" next season -- new episodes are set to air early next year -- as a series regular. De Ravin's character Claire mysteriously disappeared in the fourth season, but EW's Michael Ausiello
reports that
a mole promises him that this season we'll be seeing "a version of Claire we've never seen before — a Rousseau-esque version."
Ausiello also notes that the real Rousseau won't be returning because Mira Furlan, who plays her, turned down ABC's request to bring back her character due to a "prior overseas commitment."
One "Lost" love who wouldn't turn them down? Harold Perrineau, who played Michael Dawson (also "killed" in the season four finale), says he wouldn't mind making a comeback himself.
Alas, "no one has asked," he revealed to a
"Lost" spoiler site
today. "But if I was asked to come back to 'Lost,' indeed I would say yes. We all started that journey together, and I would love to be able to end it with everybody. It would be a great thing to do, to get to say goodbye to them all at the same time. I would love to go back and hang out a little bit."