'Shore' Thing
You, too, can have an 'authentic' Jersey Shore experience -- complete with duck phone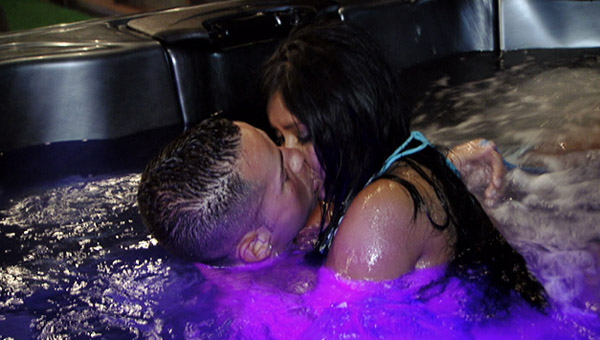 Already planning your summer trip down the "Shore"? Better start saving those pennies -- because now, according to TMZ.com, you too can rent the very same party pad the cast of MTV's "Jersey Shore" wrecked on the show.
But it'll cost you. The six-bedroom, three-bathroom house in Seaside Heights, NJ, will rent for $3,500 a night until the off-season ends in May. But this summer, thanks to its newfound "celebrity home" status, the going rate has risen to a whopping $6,500! That's almost as much as "The Real World" suite at the Palms in Las Vegas (which is some $10K a night).
And for that real "Jersey Shore" flavor, the house will come complete with the duck phone, sofas, beds and artwork that MTV brought in for the show. But the owner smartly points out that it has received a thorough cleaning since the cast left. So you'll have a fresh canvas when you party down the shore like real guidos and guidettes!
May we suggest disinfecting the hot tub before you get your groove on? I mean, see the photo above. That is all.