Five Talkin': Things We Learned From Last Night's 'Golden Globes'
Haiti might be in shambles, but Hollywood still tried to move the earth with its poor-man's Oscars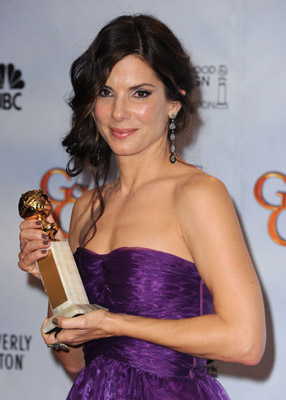 All photos courtesy of Steve Granitz/WireImage


The Golden Globes are kind of like being in actors' summer camp. When trophies are given out at the end of the season, everyone is awarded with something just so nobody feels left out. Even if we all know that the kid with asthma and sun allergies didn't contribute anything to the team.
The above, undoctored image of Sandra Bullock holding her statue for Best Actress in a Drama (for the sentimental shoo-in "Blindside"), which she procured over the likes of Helen Mirren and "Precious" favorite Gabourey Sidibe, pretty much says a mouthful. As did "Sandy" herself during one of countless "You really like me!" honoree speeches that had millions of beleagured viewers scrambling to match their move-ticket receipts with Red Cross donations just to wash out the unsavory taste.
But alas, audiences didn't go away empty-handed. The Globes were, as always, an educational experience, providing us all with nuggets of wisdom and inspiration that no exclusionary privilege or completely unmerited gravitas could ever replace. Here's a few...
5. 
Riki Rachtman
now has at least an outside shot of nabbing significant acting honors at a future Golden Globes ceremony. Unless Mo'Nique's victory for Best Supporting Actress in a Drama doesn't indicate that all
recent VH1 reality hosts
secretly harbor a devastating screen presence.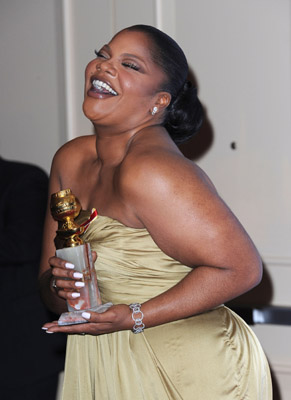 4.
That Beverly Hills Hilton sure sounds awesome. What?! You mean, unlike seemingly every Globe recipient, you didn't feel like part of something special by reminiscing on the memories that live for you in that room?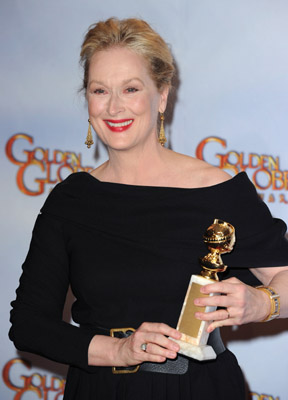 3.
Speaking of that prior observation, did it not appear that Drew Barrymore instantaneously transformed from a composed, practically nonplussed Best Performance By an Actress in a TV Motion Picture winner into a preciously blubbering ball of faux-humility the moment she was within inches of a microphone? With the increasing ubiquity of these awards' shows and nostalgic perpetuity of their iconic moments, it's getting increasingly difficult to distinguish the Sally Fields from the
Roberto Benignis
.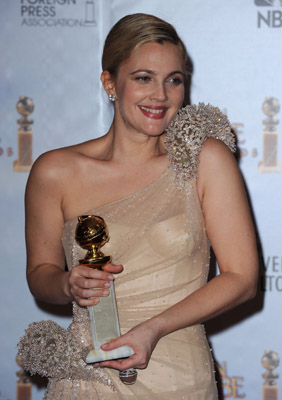 2.
Michael C. Hall is my hero.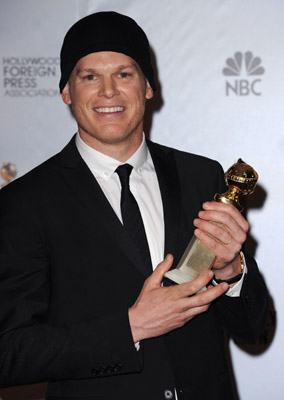 1.
While it remains unclear what each of last night's riotously privileged Golden Globe elite will contribute to the devastation in Haiti, at least we know where Hollywood stands on the the past week's true subject of global urgency: Conan vs. Leno.
Are you sure you want to delete this comment?