'Glee' Stars Kicked Out Of Macy's Thanksgiving Day Parade
NBC puts the kibosh on a float featuring the Fox show's cast members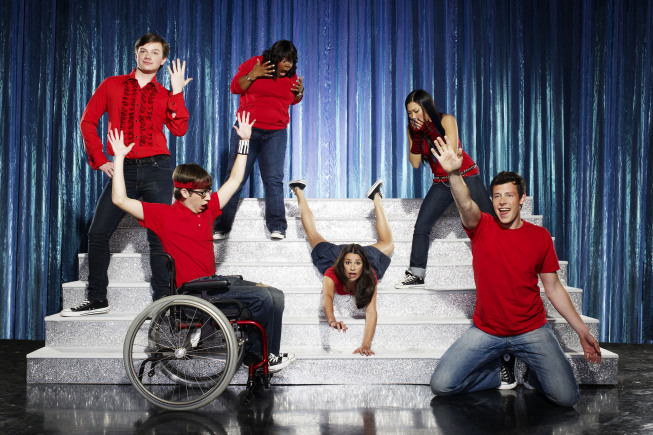 According to E! Online, NBC has pulled the plug on a planned
"Glee"
performance during next month's Macy's Thanksgiving Day Parade, mainly because it doesn't want to promote a show on a competing network. For NBC, which airs the Macy's Thanksgiving Day Parade (or the "Macy's Day Parade" as it's come to be known), the parade is not about pleasing the kids, it's about promoting NBC shows.
This is unfortunate, as the "Glee" folks had reportedly been choreographing a big musical performance for 34th Street. Despite the fact that Fox's
"American Idol"
stars have been featured in the parade for the past six years, NBC says their policy is to prohibit any current stars on competing network shows from appearing in the Thanksgiving extravaganza.
Make no mistake: NBC owns Thanksgiving and will stop at nothing to protect their claim to the holiday. Below, a timeline of some of the network's strong-arm tactics from the 54-year broadcast history of the Macy's Thanksgiving Day Parade.
1955:
In the first year NBC airs the parade, network executives position sharpshooters on rooftops along Broadway with orders to shoot any members of ABC's "Mickey Mouse Club" on sight.
1960:
ABC executive Roone Arledge wakes up on Thanksgiving morning to find the disembodied, helium-filled head of the Bullwinkle in his bed.
1961:
NBC manufactures a sex scandal involving beloved CBS stars Bob Keeshan and Mr. Green Jeans in order to prevent their appearance in a planned "Captain Kangaroo" float.
1976:
Donnie, Marie, and several other Osmonds are found bound and gagged in a warehouse on 112th Street just hours after the parade concludes. Witnesses describe the stars of the hit CBS variety show as dehydrated but chipper.
1980:
ABC's Scooby-Doo balloon is forced to miss the parade when it becomes dangerously deflated. A mysteriously high-pitched NBC president denies any wrongdoing.
1987:
Entire cast of ABC's "Webster" has its tires slashed.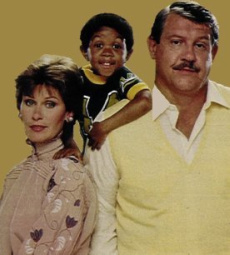 1994:
The green Power Ranger from Fox's "Mighty Morphin Power Rangers" goes missing, forcing the rest of the Rangers to cancel their parade appearance. He isn't seen or heard from again until 1997, when he turns up as a guest star on the fledgling NBC sitcom, "Caroline In The City."
2006:
Santa is forcibly removed from the parade after "Miracle on 34th Street" airs on CBS.
Happy Thanksgiving, everybody!