'Real Housewives' Gets Political!
Bravo okays 'NJ' second season -- plus, D.C. gets 'Real'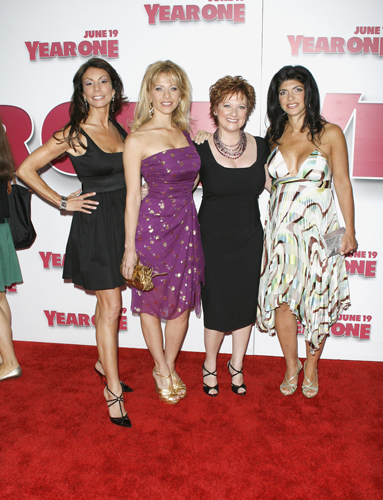 Can't get enough "Real Housewives"? Well, Bravo's about to give you more of what you want. The cable network announced today that they've greenlit a second season of "Real Housewives of New Jersey," although they've yet to reveal which of your favorite Jersey girls are making a return on the second season.
The network has also revealed that they plan to shoot a Washington, D.C.-based version of the show.
"A place for power and politics, Bravo scouted the D.C. area to identify the city's alluring and discriminating residents, the women who have their pulse on the most important cultural events, political galas, gallery openings and fundraisers in Washington society," Bravo executive V.P. Frances Berwick said in a statement. "The season will bring viewers inside the lives and homes of movers and shakers in the community, all connected in different ways to the political arena. The D.C. wives, cast to be determined, will move comfortably from fundraisers to discussing everything from the economy to high fashion."
Both the NJ and D.C. shows are set to air new episodes starting in 2010. In the meantime, you can catch the crazy antics of the Atlanta cast on Bravo in new episodes on Thursdays at 10 p.m.