Cavallari & Co. Cash In
The stars of MTV's "The Hills" rake in the big bucks while ratings drop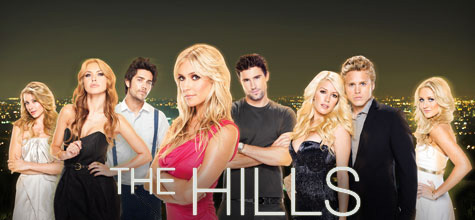 Think reality TV is cheap?
MTV knows otherwise. Turns out the genre TV execs once used to pinch pennies is costing them a mint. In particular, their signature show, "The Hills," which returns to the network with new episodes tonight at 10 p.m., has the network dropping some big bling on brand-name reality "stars."
In an
"expose" on the show,
The Daily Beast revealed that MTV is shelling out major bucks to keep the banal banter of your favorite L.A. airheads on the air. While recently-departed star Lauren Conrad earned her keep at $125,000 an episode, her frenemies Audrina Patridge, Lo Bosworth and Heidi Montag are raking in a still-cushy $100,000 per show. And Heidi's hotheaded husband, Spencer Pratt, is taking home $65,000 per hour of carefully-calculated drama, while his bud Brody pockets $45,000 for his minimal lifting.
But the clear winner will be recently-returned "bitch" Kristin Cavallari, imported from her native "Laguna Beach" -- remember the "real" O.C.? -- to cause trouble in Lauren's glaring absence. The haute blonde, already known as the show's resident man-stealer -- is making a cool $90,000 an episode to start, and will no doubt be out-earning her victims within the season.
The Daily Beast also notes that these "celebrities" take home nice chunks of change for club and TV appearances, movie gigs, and endorsement deals, which explains why record label assistant Audrina can afford her $1 million-plus Hollywood Hills mansion and new boobs to boot.
The escalating expenses come at a time when MTV is desparate to maintain this 10 p.m. staple -- the highest ratest show on the network and one that has led to spin-off series like "The City," starring Lauren Conrad's sidekick Whiteny Port. Despite their efforts, though, the reality hit lost two million viewers last season, dropping from a respectable five million viewers to three.
This news will no doubt have TV execs -- who've been using reality TV to cut costs for years -- rethinking their current model. After all, MTV's dependence on these "star" names is costing them, not unlike the heyday of scripted TV, where real stars brought in the ratings.
Will Kristin Cavallari's return have you running for "The Hills"?