'The Beautifull Life' is DOA
Fall's First Casualty: The CW axes Mischa Barton's new show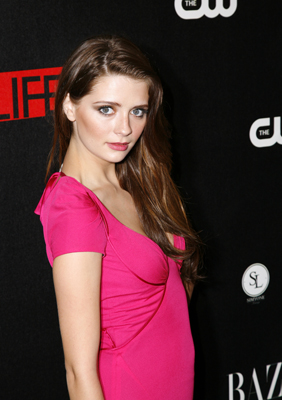 Well, that was fast.
If you didn't catch the CW's new "The Beautiful Life," you've missed your chance. The CW drama is the first casualty of the fall TV season.
The CW announced today that it's killing "Life," the soapy vehicle for Mischa Barton's much-hyped return to the small screen, after just two episodes -- because it garnered some pretty hideous ratings.
The network is pulling the plug on the short-lived series, which followed the travails of several gorgeous-but-insipid New York models-in-training. The show scored a paltry 1.1 million viewers for its second -- and final -- episode, according to
Variety
. The network now plans to fill its Wednesday night timeslot with a rerun of its faltering "Melrose Place" revamp.
The NYC-set drama, which also starred Disney heartthrob Corbin Bleu and model Elle MacPhearson, was produced by Ashton Kutcher's Katalyst Entertainment and was loosely based on the actor's own days as model.
And despite a scattered season thus far -- the new series "Vampire Diaries" is a surprise hit -- the network is going strong in the youth market, with fan hits (despite tepid ratings) "Gossip Girl" and "American's Next Top Model," as well as '90s remakes "90210" and "Melrose Place," which is off to a stuttering start.
Shockingly, a petition to
save the show
has garnered nearly 10,000 signatures. Apparently, people will fight for anything these days!