Stringer Bell From 'The Wire' Is British?
Idris Elba readies new NBC drama, fake accent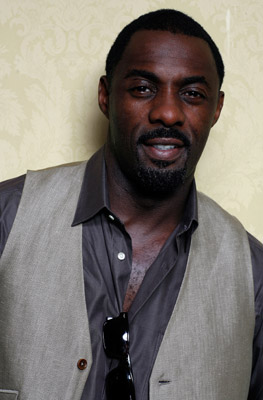 Photo: Jeff Vespa/WireImage


Just when I'd finally wrapped my head around the fact that Santa Claus is actually
Paul Giamatti in a fat suit
, I come to find out that Idris Elba—aka beloved "Wire" criminal Stringer Bell and Michael Scott's temporary replacement, stuffy authoritarian Charles Miner, on last season's "The Office"—is neither native to Baltimore or the lovely blue-collar town of Scranton, PA. Elba is, in fact, British. P'shaw I say! And no wonder he actually agreed to appear in a
Guy Ritchie movie
.
This information only came across my news desk (i.e. my inbox, which is inside my laptop, which rests upon a rickety table littered with old newspapers and ironic mugs) in the wake of NBC announcing that Elba will be starring in a to-be-titled new legal drama overseen by "Battlestar Galactica" executive producer David Eick. And then actually bothering to investigate Elba's biography long enough to realize I'd been duped all this time into thinking his pitch-perfect variations of an East Coast, American inflection were as authentic as a pair of stretch marks on an aging stripper.
Ah well. At least one's preferred accent is entirely irrelevant when enjoying the ridicu-licious trailer from Elba's disastrous, "Hand That Rocks the Cradle"-meets-
"The Temp"
cinematic mash-up "Obsessed," which gave the world Beyonce's classic, William Shatner-worthy line reading of, "You. Touched. My. Chiiiiieeeeelllld."