'True Blood': Southern Comforter
Lafayette's new boy toy is cast -- and he's not one of our picks!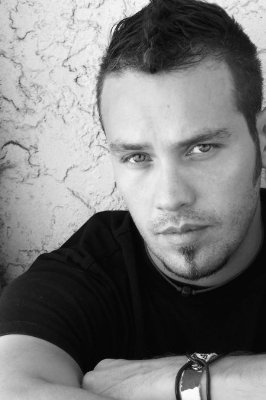 Last week, we
offered up our favorite potential picks
for Lafayette's new love interest on the sure-to-be steamy third season of "True Blood" -- from the campy (Mario Lopez anyone?) to the classy (Gael Garcia Bernal -- reor!). After all, everyone's favorite spunky short-order cook (played by Nelsan Ellis) deserves someone sizzling.
Alas, Alan Ball and the folks at HBO have decided to go out on their own and cast another hot Latino stud-type instead. "Southland" actor Kevin Alejandro is set to play Jesus Velasquez, a Latino orderly charged with caring for Lafayette's (also newly cast) mom Ruby Jean Reynolds, played by veteran actresss Alfre Woodard.
Hmmm. Not bad. Alejandro -- known for stints on "Ugly Betty" and "Weeds" -- will also remain a "Southland" staple as that show makes the move from NBC to TNT, airing new episodes beginning January 12.
Also on board for the third season of "True Blood" -- which premieres in June -- will be "One Tree Hill" actor
Joe Manganiello
, as a potential Sookie love interest, and
former "Prison Break" stars
Marshall Allman, who will play shapeshifter Sam's littler brother, and Shannon Lucio, who will be featured as Bill's abandoned wife from his pre-bloodsucker days.