Grab That 'Golden Girl'
Estelle Getty's Emmy is yours for the taking on eBay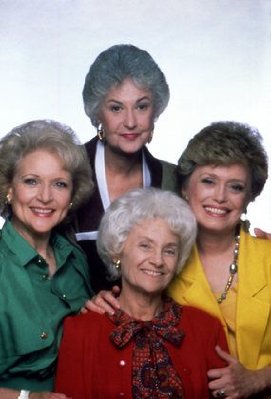 "Golden Girls" fans take note: the late, great Estelle Getty's 1988 Emmy, which she won for her role as the cranky-but-lovable Sophia Petrillo on the show, is up for grabs on eBay this week.
And if you've got
a spare $15,000 lying around
, it could be yours.
But you best act fast. The trophy, which has been put up for sale by a vendor specializing in fine art, may soon be returned to the Academy of Television Arts & Sciences if its not claimed by a Getty heir.
"When the Emmy winner wins, they sign a form acknowledging the statue is a loan and can keep it as long as they desire. But if they part with it, they must give it back to the Academy," Television Academy spokesperson Laurel Whitcomb told Variety. If Getty's estate doesn't reclaim the statue, the ATAS will. "We've taken steps to have it taken off the market and retrieved."
Getty, who died last year at 84, was nominated seven times for her signature turn as curmudgeonly Sophia, a role she reprised on "The Golden Palace" and "Empty Nest." But she only won one Emmy.
Hopefully Getty's family will give up the grab for cash -- which is seeming moot, anyway, considering there are still no bids -- and let the TV Academy folks give the "Golden Girls" matriarch the respect she deserves by enshrining her Emmy at their museum for fans to see.
Are you sure you want to delete this comment?