'Melrose Place' Sneak Peek
With the return of Heather Locklear, things are about to get down and dirty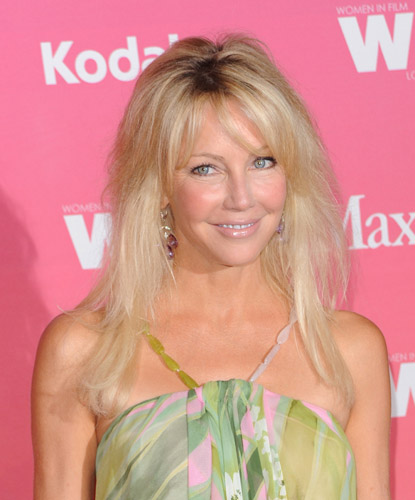 So next week, on Nov. 17, 'Melrose Place' goes old school with the return of Heather Locklear as that
classic bitch
, Amanda Woodward. The CW is milking Locklear's triumphant return for all its worth with it's campaign playing on the character's evil tendencies -- you know, 'The bitch is back -- better watch yours.'
Here's what we know about Amanda's return so far: it'll no doubt be the campiest and juiciest cameos made be a former "Melrose Place"-er. It'll also be the longest. Word is out that Amanda infiltrates every corner of the classic poolside complex -- at least according to this taunting teasers the network's
been blasting
.
And while Amanda Woodward may have left the back-stabbing ad world behind -- she's found an even bitchier business. Public relations.
"When we were coming up with ideas about the show, we wanted a place for Amanda," producer Darren Swimmer told People last month.

So they put her right in the path of the show's current resident bitch-in-training, Katie Cassidy's Ella, who works at the firm of WPK. Turns out "the 'W' is for Woodward," producer Todd Slavkin explained. "Heather's character has moved on from being an ad agency wiz and has gone into publicity. The bitch is back. And she's never been bitchier.

thanksgiving gift

I was a faithful viewer of the original Melrose Place.  Remakes are seldom as good as the original, but the new Melrose has potential.  Getting rid of Ashlee Simpson is one step in the right direction.  I'm very excited to see the return of Heather Locklear to the show.  I think she's just the punch it needs.  It will be interesting to see if Amanda and Ella lock horns.  A lot of people have already given up on the show, but I'm thinking it's going to take off and be a winner.
Are you sure you want to delete this comment?