Primetime Network Schedule To Remain Terrible
The major channels announce a slate of remarkably uninspired sitcom projects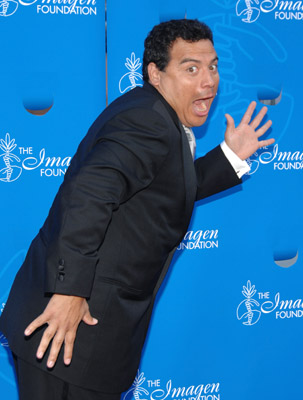 Carlos Mencia, being not funny (Courtesy of Jean-Paul Aussenard/WireImage)
Sure, once in a while the non-cable networks grant permission for shockingly decent primetime entertainment like "Seinfeld," "Arrested Development" or, uh,
"Joey."
But even as we enter the new millennium's second decade, the dial's lower channels remain jaw-droppingly reliant on formulaic laugh-track fodder intended to keep the coveted 56-84 audience awake during advertisements for Metamucil and
Aciphex
.
And in the coming year or so, we can expect more of the same middling material out of the broadcast sector. A bounty of upcoming pilot and series projects have been announced, and the DOA dossier of alarmingly derivating impending syndication refuse includes: A CBS comedy centering on four 20-somethings searching for love in New York; ABC supplanting "George Lopez" with the eerily familiar demo-grab of placing humor-proof standup Carlos Mencia in the middle of his own family sitcom; and yet another ABC yawner in which Cedric the Entertainer portrays a retired basketball player-turned-radio host forced to reconnect with his son and granddaughter (think
"Hangin' With Mr. Cooper"
meets "Martin" meets... oh, you get the idea).
And that is, sadly, merely the melting tip of the quickly sinking iceberg that is newly scripted, major-network primetime yuck-fests. Which, along with "Big Bang Theory" winning Favorite TV Comedy at last night's "People's Choice Awards," kind of makes you remember how reality TV, for all its flaws, grew to such immediate prosperity in the first place.