Watch Me Cheers Woody Harrelson Tonight
In case my contribution to Kirstie Alley's 'Biography' wasn't satisfying enough....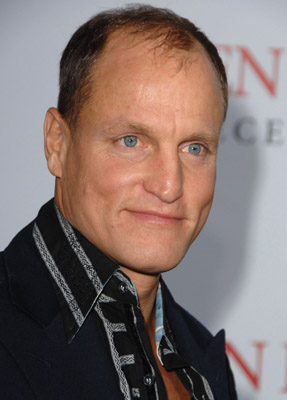 Photo courtesy of Steve Granitz/WireImage
It's a funny conundrum: I'm incredibly sensitive to reader feedback on my blog posts, yet am completely free-spirited when it comes to promoting my appearances on television. Maybe it's because I'm a Gemini. Or perhaps, rather singularly, I'm ragingly insecure.
But alas, you may all recall
my now-sub-legendary appearance
throughout the duration of Kirstie Alley's "Biography" documentary on the aptly named Bio Channel. Whether or not my presumption that it led to her newly greenlit reality series possesses any validity is, of course, up for conjecture.
What I do know is that, if my insights on all things inconsequentially pop-cultural are the marrow of your meatless day, then you are in luck. Tonight, the Bio Channel will be airing the Woody Harrelson "Biography" at 11 p.m. EST (or as I like to call it, "Kenny Herzog Rules: The Sequel To How Awesome He Is"), featuring the observational candor and celebrity-expertise of yours truly.
Although hopefully this time I wasn't credited as "Kenneth." I usually reserve that denomination for the wrath of angry relatives.