Counting Down to K-Fed and Shar on 'Fit Club'
Waiting with baited breath for Britney's ex and his baby mama to shed weight and tears together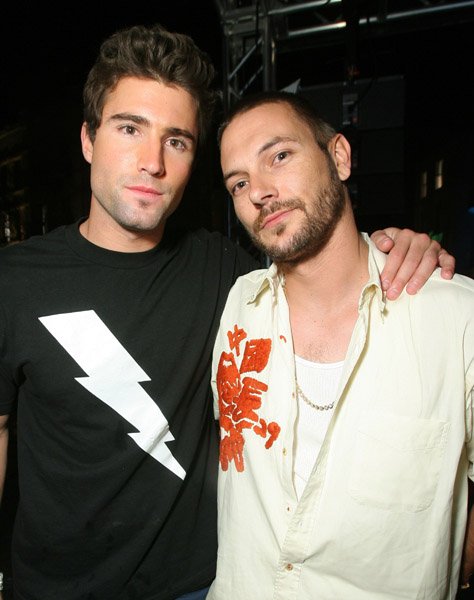 K-Fed, in his slimmer days, with typical bonehead Hollywood pal Brody Jenner.
Maybe it's because of
Mackenzie mania
, or possibly because everyone's out reveling in the final days of summery weather. But since this past week's announcement about VH1's latest season of "Celebrity Fit Club," I've hardly heard a speculative peep amidst the blogosphere about the specific drama that will simmer and the comedy that will ensue when Kevin Federline (Britney Spears's suddenly less-than-svelte K-Fed-ex) and his ex-ex, Shar Jackson, appear together.
Granted, that may have something to do with Papa Zao's
refutation of the rumors.
And, of course, his tabloid-stirring history with Brit-Brit obviously overwhelms the irony that he and former flame Jackson will pack their collective girth into the inglorious confines of small-screen entertainment. It may even be a result of peoples' bemusement and shock over the remaining cast (Nicole Eggert, "Project Runway" champ Jay McCarroll, Sebastian Bach and "High School Musical" star Kaycee Stroh, among others).
But to me, the potential for watching K-Fed and S-Jack to compete in a nationally broadcast dieting-and-exercise competition feels akin to someone marketing a typically trashy episode of "Maury Povich," but with B-grade celebs battling over sexual histories rather than z-level laypeople.
And if K-Fed's participation does indeed turn out to be fabricated, I may just need a lifetime supply of Spicy Sweet Chili Doritos myself to digest the dissapointment.
Are you sure you want to delete this comment?