Q&A: Daytime Emmy Nominee Heather Tom
'The Bold and the Beautiful' leading lady talks baby bump and career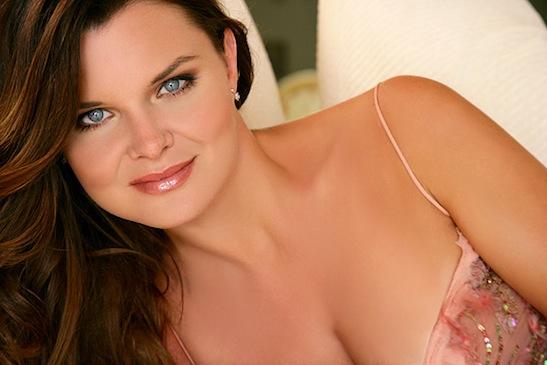 Heather Tom, who plays Katie on "The Bold and the Beautiful," has been working the daytime screen for 22 years, nabbing 14 Daytime Emmy nominations along the way. She came of age before viewers' eyes as Victoria Newman on "The Young and the Restless" and walked away from Genoa City with two Younger Actress wins. There were more nominations for her stint on "One Life to Live." And last year, Tom nabbed her first grown-up Emmy, Outstanding Supporting Actress. Now, the mom-to-be is ready for the big one! With the Daytime Emmy Awards set to air live on HLN, Saturday, June 23, Tom is in the running for Leading Actress, along with Crystal Chappell (Carly, "Days of our Lives"), Debbie Morgan (Angie, "All My Children"), Erika Slezak (Viki, "One Life to Live") and Laura Wright (Carly, "General Hospital").
Bing: More about Heather Tom | The 39th Annual Daytime Emmys
MSN TV caught up with Tom at the Daytime Emmy Nominees Cocktail Reception at the SLS a few weeks before the big show. The daytime diva talked about stepping up to leading lady, her growing baby bump and more.
Plus: Prime-time soaps: Then and now | Also: Summer reality TV | Here comes the pride
MSN TV: Congratulations on the pregnancy. You look great. Actually, it looks like a soap pregnancy: You can't tell you're pregnant until you turned around!
Heather Tom: So far! Thank you. I know, it is kind of crazy. But I still have 17 weeks to go, so …
In recent years, you've become a triathlete. Is that your secret?
I've been able to stay pretty much with my same workout routine. Running is not so easy – not because of the bump. My breasts are gigantic! They're out of control, and from what I understand; it's only going to get worse. (laughs) It's been fun, but I kind of had a meltdown a couple of weeks ago. I was like, "I've got to get out of my yoga clothes or I'm going run amuck!" I was basically in them all day every day, because I didn't want to buy clothes I'm not going to wear. I broke down in Neiman Marcus. I said, "I'm buying something I want to wear!" The poor salesperson.
Did you find your Daytime Emmy dress yet?


I think I'm going to wear Dolce and Gabbana. I have two dresses, actually. The other one's a Roberto Cavalli. It's very pretty, but sort of hides the bump. I may never have another bump, so I'm going to show it off.
What has it been like playing Katie's pregnancy on the show?  


It's fun. Katie and I are pretty much right on track. The show used one of my real ultrasounds photos. I'm hoping maybe they'll let me use the baby when he's born.
You were a baby when you started in soaps.
That's right. Put 'em to work, right out of the womb.
As someone who grew up in daytime, how will you feel if your son decides to get into the business?
I know. And my husband's a musician. We're terrible role models, already! What am I going to say? I will encourage him to go along a different root, but we're two creative people so the likelihood of us having-- It's definitely going to be one way or the other. The kid's going to be creative or he's going to be an accountant, which is fine! I like numbers, so maybe he'll get that side.
Whose pregnancy came first? Yours or Katie's?
The real baby came first. I went to see Brad (Bell, executive producer) and was like, "Guess what!" I gave him a lot of notice. I told him before you're supposed to, because I wanted to give him enough time to think about writing it in if he wanted to write it in. I was hoping he was going to. I was not looking forward to hiding behind plants and giant bags for six months. I also think it's right for the characters.
True, but the baby on board makes this the perfect time for the shoe to drop on Bill and Katie, again.
I hope so! Come on, nobody wants to be happy on daytime. Hopefully there are some twists and turns coming.
More: Breaking Down the 39th Daytime Emmy Nominations
The Daytime Emmy are almost here. How are you taking the nominee pressure? Does it ever become old hat?
Never! I think this is fourteen nominations, but it's my first in Leading Actress. I am really excited about that. "The Bold and the Beautiful" is a half hour show. We go in cycles and I felt the story they wrote with Steffy and Bill was very strong and that I was a lead in that. I was like, "You know what, I've been on daytime for 22 years – I'm competing in lead!"
The 39th Daytime Emmy Awards airs Saturday, June 23, at 8 p.m. ET/5 p.m. PT on HLN. "The Bold and the Beautiful" airs weekdays on CBS.