Cheyenne Jackson the Latest to Join 'Munsters' 2.0
Up-and-coming actor moves from '30 Rock' to 'Mockingbird Lane'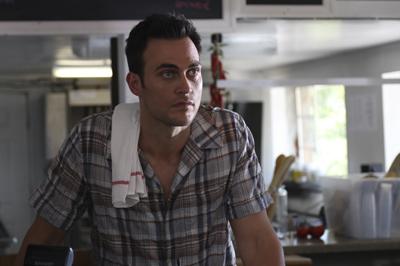 Sometimes, amid Hollywood's shadows and smog, it can be difficult to catch a star on the rise. But anyone with a clear gaze toward La-La Land has noticed Cheyenne Jackson's gleaming future status as a charismatic on-screen fixture. And
Deadline reports
that after nearly a decade landing guest spots on the likes of
"30 Rock,"
"Glee"
and
"Curb Your Enthusiasm,"
in addition to supporting movie roles in recent features such as
"Lola Versus"
and even the occasional starring turn in short films including
"Smile,"
 Jackson has secured another huge recurring part on NBC's anticipated "Munsters" reboot, "Mockingbird Lane."
Bing:
More "Mockingbird Lane"
 |
"The Munsters"
 |
Cheyenne Jackson
Complementing the actor's beaming personality, Jackson will play energetic Scout Master Steve, Eddie's (
Mason Cook
) widower troop leader who develops a crush on Lily (
Portia de Rossi
). This is just the latest news in a veritable torrent of casting announcements coming from "Mockingbird Lane," including the aforementioned de Rossi,
Jerry O'Connell
as Herman and
Eddie Izzard
as Grandpa Munster.
"Mockingbird" represents de Rossi's triumphant return to network comedy after
"Arrested Development,"
and something of a miraculous comeback to primetime in general for O'Connell. But the addition of Jackson alongside Izzard also gives the series a tremendous LGBT presence (Jackson is openly gay, and Izzard
has described himself
as transgender) befitting of June's status as national Pride Month.
No word yet on when "Mockingbird Lane" will premiere, but we'll be sure to update you on any further cast or scheduling announcements as they creak out. 

Eddie Izzard is a Transvestite...not a Transgendered. One likes being a guy but wants to just dress in women's cloths, the other is a guy who is a woman on the inside and is going through the process to correct that.

Learn the diffrence.

On another note, I loved the watching reruns of The Munsters as a kid so I'm looking forward to seeing if the reboot lives up to the hype.




Are you sure you want to delete this comment?