'The Office' Could Continue (Mostly) Intact
Jenna Fischer denies reports of mass exodus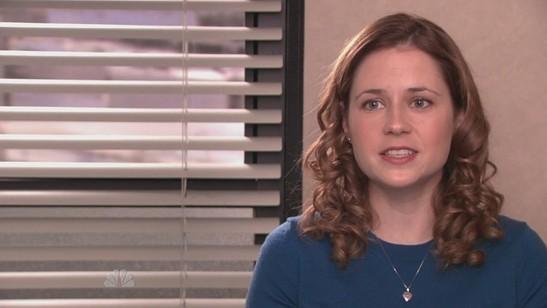 Despite reputable previous reports  of a mass "Office" exodus that would leave the show without the actors playing Dwight Schrute, Andy Bernard, Toby Flenderson and Kelly Kapoor, Jenna Fischer (who plays Pam Halpert) told the Hollywood Reporter that "the whole cast" is prepared to return as soon as NBC commits to a ninth season.

Bing: More about 'The Office' | Video: Watch full episodes and clips

"Everyone is wanting to come back," Fischer said, explaining that this includes Ed Helms (Bernard) and even Rainn Wilson (Schrute), who is committed to an NBC spin-off about Schrute Farms but would return to do double duty.


"A lot of things are mis-reported and exaggerated and it's hard to read," Fischer said.

Fischer did not mention Paul Lieberstein (Flenderson) by name, but she was less optimistic about Mindy Kaling (Kapoor), who has landed a pilot deal with FOX.


"I don't know how all that works out," Fischer said. "That doesn't mean she's gone forever. Listen, Mindy writes on our show, so we actually only get her for a couple of shooting days every week anyway, so I don't know if that's something that can be worked out."

Also: What shows will be returning next season?

The network needs to announce a ninth season by May 15, the date it is scheduled to sell commercial time to advertisers during its "upfront" meetings for the upcoming season.


"So yeah, we're just waiting," Fischer said. "It's really just a matter of NBC pulling the trigger."

"The Office" airs Thursdays at 9 p.m. ET/PT on NBC.