Larry Hagman's 'Dallas' exit revealed
Will Pamela attend J.R.'s funeral?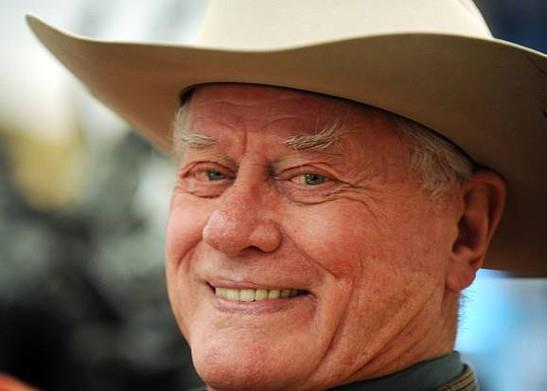 J.R. Ewing will live at least until the revamped "Dallas" reaches the sixth episode of its sophomore season. Five episodes were already in the can when Larry Hagman died unexpectedly on Nov. 23, according to Entertainment Weekly. Episode 6 will feature an extra shot of Hagman cut from an earlier episode. Then J.R. will disappear in episode 7, as part of a major new plot arc that series executive producer Cynthia Cidre had to write in three days from scratch.

Bing: More about Larry Hagman | 'Dallas'

"I never cried when I was writing," Cidre told EW. "But the next day I started to type, and I started crying so hard I couldn't even see the computer screen."


Episode 8, which will air on March 11, will feature the funeral. According to EW, "plenty of familiar faces" from the original series will be on hand. And that's an interesting quote.


Victoria Principal is the only surviving holdout from the original series. Could J.R.'s funeral be how Pamela Barnes returns? The Internet is abuzz with reports about attempts to lure Principal back, but there is no official word and EW didn't even appear to ask Cidre.

Plus: The Golden Globes game | Most memorable 'Bachelor' and 'Bachelorette' moments

Meantime, a conscious effort is being made on set to celebrate Hagman instead of grieving his loss.


"If Linda (Gray) and I are both sitting in chairs between scenes, I'll reach over and just hold her hand for a while, as she will for me," Patrick Duffy said. "We just sit and smile and think, 'Gosh, that guy was our friend for 35 years. How lucky are we?'"

Will you care about a post-J.R. "Dallas"?


Season 2 of "Dallas" premieres Monday, Jan. 28, at 9 p.m. ET/PT on TNT.
Are you sure you want to delete this comment?