Tina Fey (Sorta) Raps on Donald Glover Mixtape
Liz Lemon gets un-ladylike with (very silly) surprise guest verse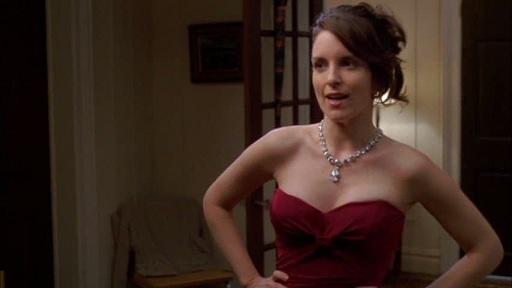 Tina Fey's "30 Rock" alter-ego, Liz Lemon, has demonstrated a particular flare over the years for mocking her extremely Caucasian tendencies. Whether doing the robot in her underwear or generally tripping over contemporary slang, this LL is a far cry from Cool J.




NBC neighbor and "Community" star Donald Glover, on the other hand, boasts a semi-legitimate hip-hop career under the alias Childish Gambino. And fortunately for America, the comedian/MC retains his sense of humor in the recording studio. His latest mixtape, "Royalty," features a track titled "Real Estate" that concludes with some lyrics from none other than LL Cool Fey herself. 




Bing: More on Tina Fey

 |

Donald Glover

 |

"30 Rock"

 |

"Community"




Tina's "verse" is more of a spoken-word signoff than official rapping debut, but it is surprisingly X-rated and, not shockingly, very funny. "Yeah we in here, we in this thing," Fey begins. "Gambino is forever, royalty is forever/We ballin' so we f&%*in' up the hardwood, homie/This the life we live, son/My president is black and my Prius is blue, motherf&%*r/Royalty all day, we droppin' racks at Nordstrom, son/That's racks on racks, damn it, you feel me? You feel me?/This is the part where most people would say something crazy and drop the n-word after it/Not going to, not gonna do that/I don't feel comfortable, I'm out" 




We'd be equally taken aback if some sneaky reference to her "Real Estate" appearance didn't make it into "30 Rock," but we'll just have to wait until October and see. Meanwhile, enjoy Fey's hip-hop bow in all its

NSFW, tone-deaf glory here

.




"30 Rock" Season 7 premieres Oct. 4 at 8 p.m. ET/PT on NBC. "Community" Season 4 premieres Oct. 19 at 8:30 p.m. ET/PT on NBC.