Exclusive 'Grimm' sneak peek: Caught red-handed
The Hexenbiest returns, Monroe finds Juliette in a compromising position
By 
MSN TV
 Nov 13, 2012 11:23AM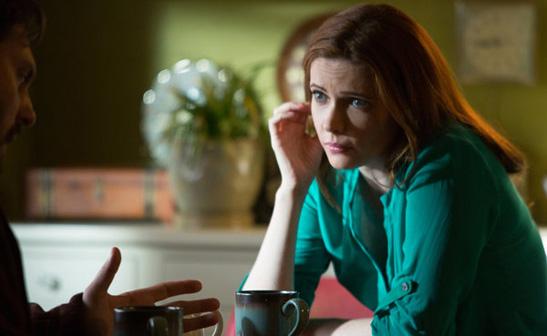 Get ready for a bumpy fall finale, "Grimm" fans.
It's the season of hexenbiest. Adalind (Claire Coffee) returns to Portland with a vengeance and continues to wreak havoc on everyone's lives and to avenge her mother's brutal death. She sets her eyes on Nick (David Giuntoli) and those closest to him, especially Hank (Russell Hornsby).
Bing: More about 'Grimm' | Also: Dead shows we wish would return
Meanwhile, thanks to a spell caused by a cat scratch, Juliette (Bitsie Tulloch) and Captain Renards (Sasha Roiz) continue to struggle with their relentless obsession with each other. It's enough to leave Monroe (Silas Weir Mitchell) speechless!
Check it out:
The fall finale of "Grimm" airs Friday, Nov. 16, at 9 p.m. ET/PT on NBC.