NBC Spoils Olympic Swimming Event
Network airs promo for gold-medal performance before airing race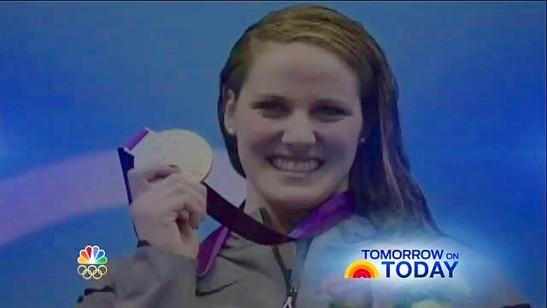 One contender definitely lagging behind in the Olympics is NBC -- five to eight hours behind. Headlines critical of the network's taped-delayed coverage are exploding across the web ("Every Single Person in America is Pissed at NBC's Olympic Coverage"), while a parody Twitter account has emerged.

Plus: Olympic TV efforts | Summer TV guide
However, nobody could have predicted a failure as epic as the one first reported by the New York Times last night. In a promo for Tuesday morning's "Today" show, Olympic contender Missy Franklin was shown holding a gold medal and reflecting on her win in the 100-meter backstroke with her parents.
"When you're 17 years old and win your first gold medal, there's nobody you'd rather share it with," the advertisement began.


This was before NBC had televised the race. Doh!


NBC streams some events live online as they happen in London, five hours ahead of East Coast time. However, the most popular events are tape-delayed until prime time.


Primetime coverage of the 2012 Summer Olympics airs nightly at 8 p.m. ET/PT on NBC until Sunday, Aug. 12.
Are you sure you want to delete this comment?