He Said, She Said: Eric Braeden and Sharon Case
Soap vets talk storylines as 'Young and the Restless' hits a momentous milestone
"The Young and the Restless" shot its 10,000th episode on Tuesday, Aug. 21, and the episode, airing Sept. 27, promises to be a doozy. We can't tell you anything about what's coming, but with Victor currently MIA and Sharon assuming control of Newman Enterprises, MSN TV made a beeline for portrayers Eric Braeden (Victor) and then Sharon Case (Sharon) during the onset celebration. The "newlyweds" seem to agree the pairing wasn't perfect, but they also clearly have very different expectations for the showdown that is sure to come whenever Victor returns to town.
Bing: More about "The Young and the Restless" | Eric Braeden | Sharon Case
During our visit, MSN TV also caught up with exiting star Christel Khali, so don't miss that story. Plus, there's more "The Young and the Restless" dish to come, as we're going to The Paley Center for Media's 10,000th episode celebration Aug. 23, which will include a red carpet and panel, so stay tuned.  
Plus: Must-see, new fall shows | New fall shows to avoid
He Said: Eric Braeden Talks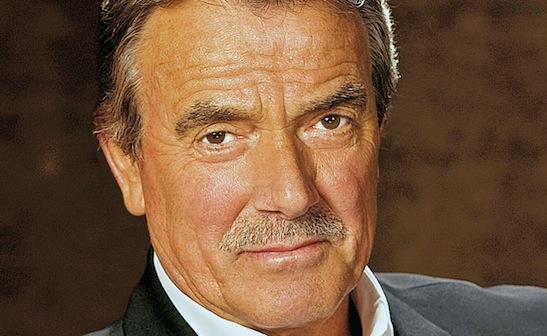 MSN TV: Congratulations on shooting the 10,000th episode. How does that feel?

Eric Braeden: It's funny. It feels overwhelming in retrospect, but when you're here and you go through it, you lose a sense of time. It's the same two stages, and you simply don't get the feeling that it's been as many years as it has been. But when you sit back in a moment like this and think about it, you say, "Whoa! That's really quite formidable." I've been doing it for 32 or 33 years, and the show's been number one for 29. Now that is extraordinary number.
What is the show's secret to stay on top for so long?
Any show that is good and successful is so because of writing, foremost. And then we have a damn good cast. And I think we're trying to be as real as one can be. The show has not gone off the deep end into some sort of phantasmagoria. This medium will only survive if you tell stories people can identify with.
The show has recently gone through a significant power shift, with Jill Farren Phelps named Executive Producer and Josh Griffith back as head writer. Do you feel a change yet?
Not yet. I watched the show the last four or five days and I think its damn good and I'm sure it will continue to be so.
How have you enjoyed your storyline away from the action, working with Bonnie Franklin?
Well ... I like what is happening to it now.
Victor gets a reboot like this every once in awhile, where he goes off and has a life-changing experience. Do you enjoy having those moments?
Love it. Different locations. Going down to [shoot at] L.A. Harbor, which was very nice. I enjoyed it very much.
What did you think of you story with Sharon?

We all have gone through periods of playing something we didn't really like to play so much, but you do it. Sharon is a wonderful actress. 
As Sharon faces off against the Newmans, all I can think is, "Victor is going to come back and smash her!"
Yes, of course. Oh, Victor will get even. You know that.
How fierce will that showdown be?
Oh, I don't know that, but I have a feeling pretty fierce.
You were just talking to Stephen Nichols about wanting to work together. With Tucker pulling Sharon's strings, it's hard to believe there won't be a showdown there, as well.
Oh, he'll get his.
She Said: Sharon Case Talks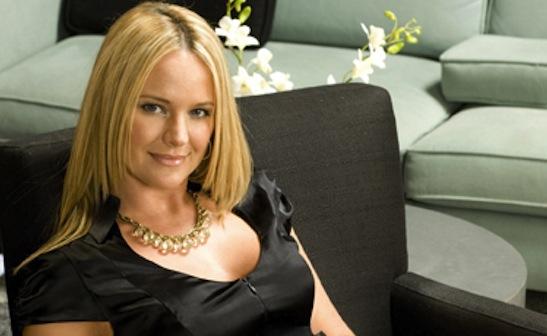 MSN TV: How does it feel to hit the 10,000 mark?
Sharon Case: It's great. It's an amazing milestone. I'm really lucky to have been such a part of this – such a big part of this! I've been here for 18 years. And what's most amazing about this is that, at 10,000 episodes, we're not a show that's descending into its end. Instead, it's quite the opposite. I feel we are getting ready to soar, and so do the executives. After 40 years, that is really amazing.
Have you had a talk with the new regime?
Yeah! They have plans that they are certain are going to take the show into a long future, with very high ratings. They're not telling me exact storylines. I'm sure eventually we'll get moving on that, but the plan CBS and Sony has is clearly defined and it's great to have them backing the show so passionately.
Sharon is out of control! How much fun are you having?
Lots and lots of fun. This has been a fun last few weeks. I love not just how Sharon's taking this position, but also, just being back working at Newman and working with Joshua (Morrow, Nick) and Amelia (Heinle Luckinbill, Victoria) and people who I miss working with for a long time. And Adam's (Michael Muhney) there! God, when was the last time Sharon and Adam were in a room together?
Oh, my God. It's been a breath of fresh air to be back! After being so isolated from the cast with the barn and then prison, it's nice to get back in with the group of actors that I've always enjoyed working with and tell the stories that I like telling. It's nice to get back to something core, even if Sharon is acting off the rails.
This is a whole new Sharon.
I don't know. Sharon has a lot of different sides to her. Sometimes she's crazy. Sometimes she's brilliant.
What did you think when you heard the show was going to marry Sharon and Victor? The pairing was played with in the past.
I don't know if it really was, back in the day. There was a kiss, but that was never really supposed to be toyed with as a coupleship, at that time. I know for a fact that was not a fan favorite. That won't go down in history as a fan favorite, and I like what the fans like. I want them rooting for the show, for all the characters.
Fans are definitely loving Bitch Sharon.
Yeah! And you know what? If they like it, I like it.
If she hadn't married Victor, you wouldn't be playing this wild story now.
I'm sure there were a miilion other ways she could have done this without marrying him.
What do you think of the fact that they're going to try to say she's crazy to take away her control?
Oh, that's a fun aspect of the story. I like how it's written. She comes out of that strong. As long as she's coming out of this strong, I'm fine with it. It gets tiresome watching her lose all the time. You've got to lose some of the time or you don't have the drama, but you can't lose all the time. You get exhausted watching that and you lose all hope for these people.
Ultimately, Victor is going to come back. Are you afraid for Sharon?
I'm hoping the writing goes in the right direction when that happens. Hopefully the writers won't go the typical way, where Victor always wins and wreaks havoc on everyone, like in the past. We've already seen that a million times for 10,000 episodes. So maybe we mix it up in the future. I wouldn't be too worried.
"The Young and the Restless" airs weekdays on CBS.