Glen Mazzara on walking away from 'Walking Dead'
Showrunner reveals he never had complete control of AMC series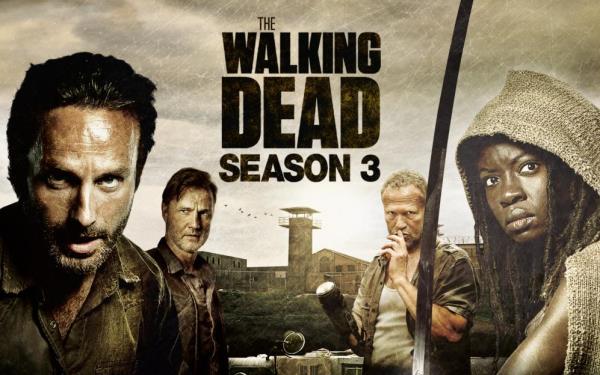 AMC's announcement that it was picking up "The Walking Dead" for a fourth season was eclipsed when the basic cable network added that, after Season 3, the zombie drama would no longer be helmed by showrunner Glen Mazzara.
When the news broke in December, AMC and Mazzara diplomatically said the split was amicable. But Mazzara, who took over the job when AMC fired Frank Darabont during Season 2, has become more candid with time.
Bing: More on 'The Walking Dead' | Glen Mazzara
"When people involved with the show are looking at the long-term plan, you know, they want something different," Mazzara said during a Tuesday panel at the NATPE Conference in Miami. "And what those differences are, you'd have to ask AMC."
Plus: Thirty rockin' '30 Rock' moments |  'Game of Thrones' first look
Mazzara added that he never had complete control of "The Walking Dead," according to Deadline and THR, and that he received script notes from the network, fellow producers and even actors.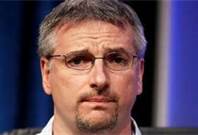 "When you're the creator, you can say, 'This is what the show is,'" Mazzara said. "I didn't create the show. I didn't create the comic book, so I'm just glad I was able to contribute."
Gratitude aside, Mazzara added that there are too many people weighing in on the direction of the show.
"There's no way you can take every note," he said. "There's no way you can make everybody happy. So I'd just sort of go through and do a rewrite on the entire script trying to include all of those different voices, all of those different perspectives ... At the end of the day, though, you're never going to get consensus. So that's where I have to say, 'I feel this is the best possible script.' … At the end of the day, somebody has to make the call. Otherwise, it's just chaos."
Mazzara's NATPE comments do little to squelch rumors that Robert Kirkman, the co-creator behind "The Walking Dead" comic-book series, had a hand in forcing Mazzara out. Other reports have surfaced stating Mazzara bumped heads with not only Kirkman but other producers, as well. Producer Scott Gimple will replace Mazzara in Season 4.
Season 3 of "The Walking Dead" returns Sunday, Feb. 10, at 9 p.m. ET/PT on AMC.