Look Who's Talking in Daytime: Aug. 20 to Aug. 24
Train, Carly Rae Jepsen, Trey Songz and the Wanted rock daytime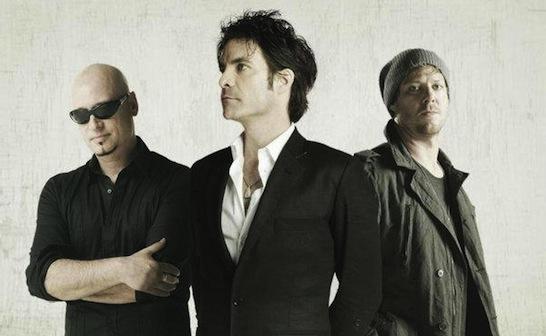 With most of the talk shows on hiatus, the hottest thing in daytime the week of Aug. 20 is the ongoing battle between "Today" and "Good Morning America." "Today" fights for viewers with performances from Train, Carly Rae Jepsen, Trey Songz and Il Volo, while also focusing on Back to School all week. "GMA" aims to lure in viewers with a line up of "Dancing with the Stars" favorites and a performance by The Wanted. Jessica Chastain ("The Wanted"), Kristen Bell ("Hit and Run"), Kirk Cameron and Geena Davis are also coming to daytime, along with stars from "Drop Dead Diva," "Top Model," "Extreme Makeover: Weight Loss Edition" and "Hillbilly Handfishin.'" 

Bing: More on "Good Morning America" | "Today"  
Nick Lachey, Joel McHale, Seth Meyers, Bryant Gumbel and Howie Mandel tap in at "Live! With Kelly" to co-host a week that mixes fresh and encore interviews. The shows on break until September are pulling out their big guns for encores. Look for repeats of episodes featuring Tom Selleck, Justin Bieber, Ed Helms, Matt LeBlanc, Sofia Vergara and Adam Lambert; not to mention a few episodes of Hairpiece Theatre on "The Wendy Williams Show." 
Plus: Comedic actors who tackle drama | Successful TV spin-offs
Schedules are subject to change.
"Anderson"
Repeat Week: Season 2 premieres Sept. 10
Mon: Shorty Rossi
Tues: Suze Orman
Wed: The Bully Project
Thurs: Chaz Bono, Wendy Dickey
Fri: When passion becomes obsession
"Ellen"
Repeat Week: Season 10 premieres Sept. 10
Mon: Matt LeBlanc, Olivia Munn; Rascal Flatts performs
Tues: David Beckham, Jane Lynch, Maya Rudolph, Adam Lambert performs
Wed: Ed Helms, Kathy Freston 
Thurs: David Arquette; US Air Force Band, 'Sidewinder' performs
Fri: Kirsten Dunst, Sophia Grace and Rosie
"Good Morning America"
Mon: Amar'e Stoudemire, Chris Powell
Tue: Jessica Chastain, Sabrina Bryan, Dr. Richard Besser; preview of "The Great Food Truck Race"
Wed: Kyle Massey; Sprinkles Cupcakes founder Candace Nelson
Thurs: Apolo Anton Ohno, Carson Kressley, Marcus Samuelson; preview of "Lovetown USA"
Fri: Tyra Banks, Kelly Cutrone and Rob Evans; The Wanted perform
"Live! With Kelly"
A week of fresh chatter mixed with fresh interviews and encore interviews
Mon: Shia LaBeouf, Tim Gunn; Nick Lachey co-hosts
Tue: Skipper Bivins and Trent Jackson; Joel McHale co-hosts; encore of Zach Galifianakis and Olivia Munn interviews 
Wed: Seth Meyers co-hosts; encore of Zac Efron and Kevin Costner interviews
Thurs: Bryant Gumbel co-hosts; encore of Josh Brolin and Anne Hathaway interviews and Donald Driver and Peta Murgatroyd performance
Fri: DJ Pauly D, Jacques Torres; Howie Mandel co-hosts; encore of Sofia Vergara, Gabourey Sidibe and Anne Hathaway interviews
"The Rachael Ray Show"
Repeat Week: Season 7 premieres Sept. 17 from a new studio
Mon: Kyan Douglas
Tues: Pauley Perrette, Gretta
Wed: Gretta
Thurs: Tom Selleck, Rachel Beller
Fri: Ioan Gruffudd, Jo Frost, Lara Spencer 
"The Talk"
Repeat Week: Season 3 premieres Sept. 10
Mon: Joan and Melissa Rivers; Lynette Khalfani-Cox 
Tues: Maya Rudolph, Ice Cube, Jenn Falik
Wed: Kathy Griffin, Marcela Valladolid 
Thurs: George Lopez; Rita Wilson guest co-hosts and performs
Fri: Lisa Kudrow, Phil Keoghan, Casey Noble; LeAnn Rimes guest co-hosts
"Today"
Mon: Martha Stewart, Vanilla Ice, Sunny Anderson, Joe Jonas, Honey Boo Boo; The Fray performs
Tues: Michelle Obama, Adam Rapoport, Kirk Cameron, The Professionals; Trey Songz performs
Wed: Mark Bittman, Jill Martin, Kristen Bell
Thurs: Margaret Cho, Geena Davis; Carly Rae Jepsen and Owl City perform
Fri: Sophie Lamontagne & Katherine Kallnis; Train and Il Volo perform 
"The View"
Repeat Week: Season 16 premieres Tuesday, Sept. 4
Mon: Joan Rivers
Tues: Justin Bieber performs; Mario Cantone
Wed: Dan Rather
Thurs: Jackie, Jermaine, Marlon and Tito Jackson; Robby Benson; Chris Cuomo guest co-hosts
Fri: Regis Philbin, Robby Benson; Scott Disick guest co-hosts

"The Wendy Williams Show"

Repeat Week: Season 3 premieres Sept. 10
Mon: Halloween show with Mike "The Situation" Sorrentino
Tues: Queen Latifah, Hairpiece Theatre, Dorothy Cascerceri, Cheryl Tigues, Taye Diggs
Wed: Angela "Big Ang" Raiola, Hairpiece Theatre
Thurs: Gabourey Sidibe, Meredith Baxter, George Kotsiopoulos
Fri: Rachel Zalis, Chelsea Settles; Joe Jonas performs