Steve Carell to guest on 'Pawn Stars'
Because this reality show is not the slightest bit staged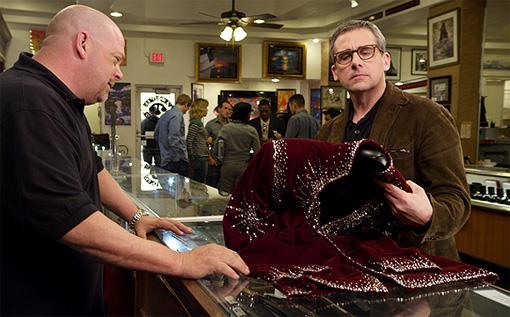 When Steve Carell guest stars on the March 11 episode of "Pawn Stars," will fans finally realize how staged this reality show really is?


Bing: More on "Pawn Stars" | Steve Carell


According to EW, Carrell will be shown browsing around the Gold & Silver Pawn Shop, "drawing the attention of Rick, Old Man, Corey, and Chumlee, and negotiating with Rick over an item that he's interested in buying."


That's right, the guys will have no previous knowledge of Carrell's visit -- even though he will also be there to shoot a "Pawn Stars" tie-in advertisement for his upcoming film, "The Incredible Burt Wonderstone," which will air during the same episode.


Plus: 'Downton Abbey' most shocking moments | Celebrating Black History Month


I'll let you in on a secret, because I live in Las Vegas. When the show is shooting, they stuff the shop with actors and extras and close it off to the perennially long line of tourists outside. And when it's not filming and tourists are allowed to enter, the shop's famous faces almost never bother coming out front to the counter.
Want more TV? Like us on Facebook and follow us on Twitter.

I'm sorry. But someone had to tell you about Santa Claus, too. So now at least you know what you're getting when you wait in line to see him.


"Pawn Stars" airs Mondays at 10 p.m. ET/PT on the History Channel.