HBO's 'Girls': James Franco Can Relate. Sort of.
In a HuffPost review, Franco offers creator Lena Dunham some sage advice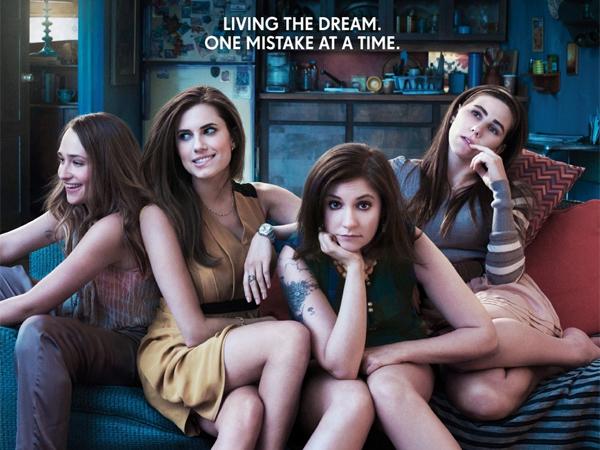 James Franco is truly everywhere. When he's not publishing books, he's doing movies. When he's not doing movies, he's reviewing TV. That's right. Reviewing TV and pop culture. For the Huffington Post, no less. His latest take?
A 1085-word treatise
on the controversial HBO drama "Girls." 
The white-washed show, produced by Franco mentor Judd Apatow, is about struggling Brooklyn twenty-somethings -- and thus, it "seemed to portray my world," Franco confesses. 
But he does have some advice for much-maligned creator Lena Dunham, who writes, produces, directs and stars on the show -- a multi-tasker after Franco's own heart, it seems. Herewith, some sage nuggets:
Dunham's character, Hannah, should get a job. "If you really want to have experiences to write about, go to work; and if you really wan to be an artist, take responsibility for yourself and wait some tables. You might mature a little in the process."

The whole race drama surrounding the show is "a controversy about nothing," or at least, that's what Franco's Columbia grad school MFA classmates would have said. Franco suggests that, "because TV is such a popular medium, HBO has a responsibility to represent its subjects accurately, especially when the network is selling a show as a representation of young New York. There's no obligation to be kaleidoscopic, but there is a difference between writing a short story or essay about a bunch of white people that only a handful of people will ever read and creating a show about white people that millions of people will watch, especially when you've chosen to set that show in one of the most culturally mixed cities in the United States."
Where are the men? "I've read comments about 'Girls' that said, in a nutshell, 'I like the show, but I can't see me in the show.' I feel the same way. The guys in show are the biggest bunch of losers I've ever seen." He calls this payback for the dimwitted babes on "the West Coast male version of this show," "Entourage," which in turn was payback for the dorky males of "Sex and the City."
"I can get off on female bonding. Done right, it's much more interesting than male bonding." 
"Lena is the ultimate creator, so no matter what she puts the girls through, she is always in control. Her name is always at the end, where it says 'Created By.' They say living well is the best revenge, but sometimes writing well is even better."
So essentially, he hopes Lena will find a space for him amongst the idiotic males next season, right? What's your take on "Girls"? The voice of the generation? A voice of a generation? 
"Girls" airs Sundays at 10:30 p.m. ET/PT on HBO.