Genie Francis back to 'General Hospital'
Will Jack Wagner also return for the soap's big 50th anniversary?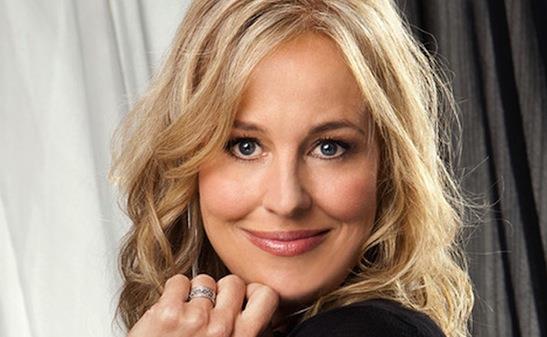 "General Hospital" is reuniting Luke and Laura! Okay, we're getting ahead of ourselves. All we know so far is that Laura is returning to Port Charles in February and Genie Francis, who was most recently on "The Young and the Restless," will of course resume the role. Word is "General Hospital" alum Jack Wagner (ex-Frisco) has also been approached for a 50th Anniversary return, but there's no deal in sight - yet? 
"General Hospital" has been building to its 50th anniversary season by returning to its roots and bringing back favorite old school characters.
When MSN TV spoke to executive producer Frank Valentini last fall
, we asked whether he'd want to include Port Charles favorite Genie Francis, assuming she became available. He gave a one word answer: "Absolutely."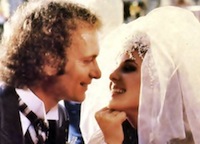 Francis was 
cut from "The Young and the Restless"
 soon after, so soap fans knew it was just a matter of time. The issue was actually timing, according to 
EW
, who reports Valentini didn't want to rush the return just because she was available. 
With Francis heading back to set this month, Laura will return to the canvas Feb. 11 and presumably stay in town through the big "General Hospital" anniversary. There's no word on how long she'll stick around beyond that or whether fans should expect a Luke and Laura reunion, but viewers can expect an explanation for where Laura has been. 
"It's not for me to tell them how to run their show, but my biggest concern was that there had to be a good reason for me to stay away from my family," Francis told EW. "I don't know what the story is. But Frank is very persuasive, energetic, infectious and has a sense of fun, a positive-ness that makes you want to work for the guy. He assured me there was going to be nice stuff to play. I am choosing to believe him!"
Anthony Geary (Luke) is likely as excited as fans are to see Francis return, but he too had a caveat when MSN TV asked whether he'd want Francis back in the fold. 
"I love Genie," Geary told MSN TV in September. "She's my acting soulmate. I'd love to see her back. but it would have to take in all of our history, including what's happened since the heyday. Whether they were ever to be linked up again, I don't know."
This isn't the first time Laura has returned from an absence. Francis was on "General Hospital" from 1976 to 1982 and then 1993 to 2002 and also popped up in 2006 and 2008. When she last left town, she was off to Paris for medical treatment and intent on finding her independence. Scotty Baldwin (Kin Shriner) was seen hiding out on her plane. 
Will Jack Wagner return?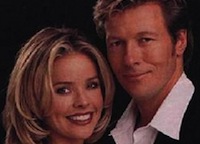 With the big 50th anniversary coming, fans can likely expect more big returns to come. Jack Wagner (ex-Frisco), who spent 2003 to 2012 as a "The Bold and the Beautiful" leading man, has already been approached; but if he shows up in Port Charles, it won't be for a long haul. 
"They have called, but there's nothing in ink or anything like that," Wagner told
Huffington Post
 . "I know it would be pretty special to work with Kristina (ex-Felicia), my ex-wife, again so we'll see what happens. I know it's around the corner here and if I go back, it would only be for a very short story arc. But I might do it just to honor that show and what it's meant to my career and the fans and to Kristina's career.
"General Hospital" airs weekdays on ABC.