'The Simpsons' Goes Gaga
Lady Gaga gets Simpson-ized in season finale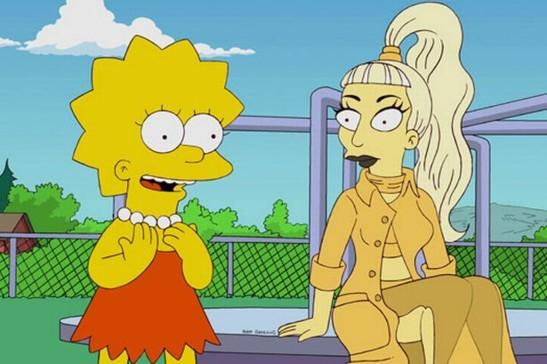 Lady Gaga's latest tour is bringing her to Springfield, (??) 

Gaga voices her animated self in the finale of the 23rd "Simpsons" season, airing Sunday, May 20. In the episode, called "Lisa Goes Gaga," the pop sensation provides comfort when Lisa's plan to write positive things about herself on the school blog goes awry. Gaga will be seen donning her meat dress and other iconic outfits.
Bing: More about 'The Simpsons' | Also: What shows are returning next season?


"I would say this is one of the coolest things I've ever done," Gaga told Entertainment Weekly last August, when she recorded her lines. "My dad's probably going to do 80 backflips when the episode comes out."


See if any backflips result when you view the promo clip yourself:
But wait ... Isn't Lady Gaga already a cartoon character?
"The Simpsons" airs Sundays at 8 p.m. ET/PT on FOX.