Q&A: Greg Meng of 'Days of Our Lives'
Executive producer talks Daytime Emmy nominations, fans and Olympics hiatus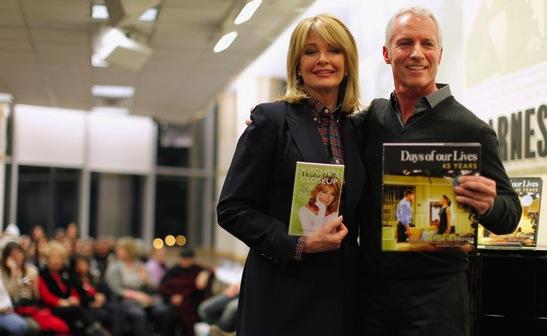 "Days of Our Lives" has been building its Daytime Emmy cred in recent years, and last year's big returns, new set and general overhaul have paid off. The NBC soap opera nabbed 14 Daytime Emmy nominations, including the big three: Outstanding Drama Series, Writing and Directing. MSN TV caught up with "Days of Our Lives" executive producer Greg Meng on the red carpet of the 39th Annual Daytime Entertainment Creative Arts Emmy Awards for a quick chat about Emmy, "Days of Our Lives" summer story and fan passion.

Bing: More about "Days of Our Lives" | The 39th Annual Daytime Emmys
MSN TV: How does it feel to be coming to the Daytime Emmys with so many nominations?
Greg Meng: It's very exiting, especially because this last year, we spent so much time refreshing the show, changing the look of the show, reinventing some things and bringing back a lot of beloved characters. It's great to see everybody acknowledged. That's the big thing.
Do you have a good luck charm for the big show?
Our hard work. When we put that extra effort in, even our peer acknowledged it. It's very exciting.  
More: Breaking down the Daytime Emmy nominations | Q&A: Nominee Heather Tom

Whether fans love it or hate it, their responses to change and storylines are intense and emotional. How do you weigh out all the conflicting reactions? 


It's simple: If the fans are talking, something's working. We can't please everybody all the time, but we can continually evolve and grow and grab them with one story or another. That they're talking is huge. We're thrilled.
Any other beloved characters you have your eye on for returns?
The new "Days" is about: Once you're part of the "Days" family, you're part of the "Days" family. So you may be back again, at some time. You never know. 

Anyone in particular? 


Yes, but I can't answer that right now.
Did you get this person, or is it in the works?

Yes. That's all I'm going to say!
Plus: Prime-time soaps: Then and now | Also: Summer reality TV | Here comes the pride
In the wake of the most recent changes, what can we expect from this summer in Salem?

We're going to be preempted for the Olympics for two weeks, so we've got major stuff leading up to the Olympics and major secrets you won't want to miss when the Olympics are over.

Does that mean we're going to be left with a cliffhanger that drives us nuts for two weeks?
Pretty much. You will not want to miss it. 
The 39th Daytime Emmy Awards airs Saturday, June 23, at 8 p.m. ET/5 p.m. PT on HLN. "Days of Our Lives" airs weekdays on NBC.