George Takei beams up to 'The Neighbors'
'Star Trek' icon to play Larry Bird's dad on ABC alien comedy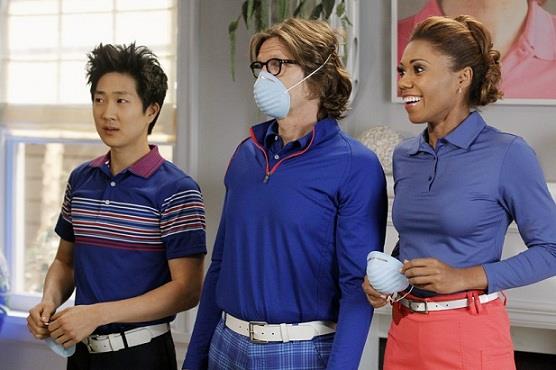 Actually,

"Star Trek"

 legend and gay-activist icon George Takei will technically be transporting himself down from outer space to appear on ABC's

aliens-out-of-atmosp​here

sitcom, "The Neighbors." And as you know, we love of us some

"Neighbors,"

 so this is pretty much the greatest casting news ever. Or at least for the day. 




Bing: "The Neighbors"

 |

George Takei




Hollywood Reporter

has confirmed that the man formerly (and in some circles, nerdily and eternally) known as Sulu will appear in the Season 1 finale as father to suburbanite extra-terrestrial Larry Bird (

Simon Templeman

). And while nothing we add can make that sound less absurd, that's all part of what makes "The Neighbors" such unexpected fun every Wednesday.

 

Our guess is that papa Bird will be none too pleased with his son's assimilation into American life, but eventually grow to begrudgingly appreciate what the two species share in common (i.e. the obstacles of raising a large and nuanced family). Or perhaps Takei's character will merely be descending on earth to introduce a series of hilarious memes. Either way, we're on board.




"The Neighbors" airs Wednesdays at 8:30 p.m. ET/PT on ABC.
Are you sure you want to delete this comment?