Report: 'Downton Abbey' down a romantic lead
Dan Stevens to exit early in Season 4 of PBS drama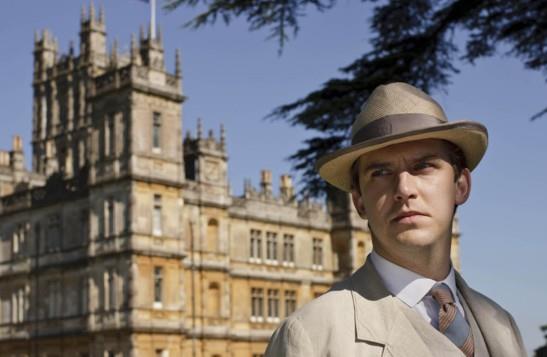 It looks like "Downton Abbey" will lose its romantic lead. According to Britain's Sunday Express, Dan Stevens, who plays Matthew Crawley, is exiting.


"He will probably do the first episode of the fourth (season), but that will be it," the newspaper quotes a "well-placed production source."

Bing: More about 'Downton Abbey' | Dan Stevens

The report hints that Crawley's departure might be money-related, noting that NBC owns the show's production company and "there was talk it didn't want to put in so much money this time."
Plus: Celebrities playing celebrities

Crawley is currently appearing on Broadway in "The Heiress." In July, "Downton" creator Julian Fellowes told TVLine that Stevens would drop out of the Tony-winning play after three months to return to "Downton," which begins shooting again in February. However, in October, Stevens told Britain's Daily Mail newspaper that he would go six months (until May).

"I don't know if I will be returning to 'Downton,'" Stevens told the Mail.

As the heir to Lord Grantham's house and fortune -- and one half of the show's focal couple -- Matthew Crawley is integral to the period drama. His loss would represent a major blow.
Stevens will appear throughout Season 3, which has aired in Britain but not yet in America. He is also expected to appear in a two-hour Season 3 Christmas episode that will see the Granthams hit Scotland for a vacation without the servants.


How do you feel about this development?


Season 3 of "Downton Abbey" will premiere on Sunday, Jan. 6, at 9 p.m. ET/PT on PBS.

Why do they call Stevens "Crawley"  throughout the piece?  That's his character, not his real name.
Shoddy writing. 
Matthew would be no loss to me.  I've seen season 3 already and can see exactly how they can push him out without trauma. 
Let him go and concentrate on the real actors and compelling storylines.
Are you sure you want to delete this comment?