O'Donnell, Aykroyd to Guest on 'Happily Divorced'
Fran Drescher calling on two friends to grace her TV Land sitcom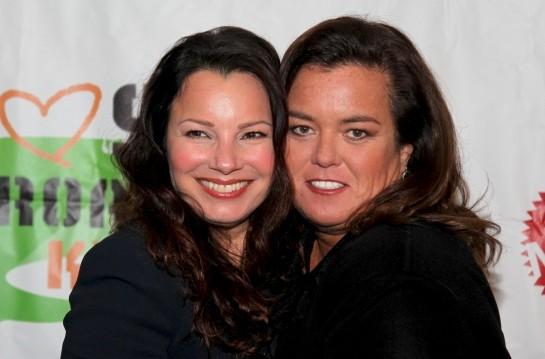 Former "Nanny" star Fran Drescher is calling on two close friends to pump life into her new TV Land sitcom. Rosie O'Donnell and Dan Aykroyd will guest star on "Happily Divorced" some time in May, as part of its current second season.


According to Entertainment Weekly, O'Donnell will play an old high school friend who helps Fran's character challenge her overbearing mother (Rita Moreno). Aykroyd will play a potential love interest introduced to Fran's character by her ex-husband (John Michael Higgins).
Bing: More about 'Happily Divorced'
EW describes the guest appearances as "stunt casting." However, they more likely arose from personal friendships. O'Donnell collaborated with Drescher in 2008 on a sitcom that never materialized, and both she and Aykroyd guested on Drescher's hardly noticed 2010 FOX talk show. 
"Happily Divorced" was created by Drescher with her ex-husband, Peter Marc Jacobson, who remains her friend and business partner.
"Happily Divorced" airs Wednesdays at 10:30 p.m. ET/PT on TV Land.