'The Walking Dead' may not be done with T-Dog
Actor IronE Singleton could come back via flashbacks, webisodes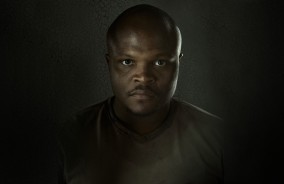 It's been three days since zombies killed T-Dog (IronE Singleton) on "The Walking Dead," but fans are still mourning the loss.
Nowhere is this more prevalent than on Twitter, where photo memoriams and shout-outs are trickling in as if the episode just aired.
Bing: More on 'The Walking Dead'  | IronE Singleton | T-Dog
In case you missed it: First, a zombie bit T-Dog while he tried to save members of the group. And later, he sacrificed his life and let a couple of zombies eat him alive so Carol (Melissa McBride) could escape. Lori (Sarah Wayne Callies) also died in the episode sacrificing herself for the life of her baby.
"It feels like someone died for real," Singleton told MSN TV. "When I saw all of the messages on Facebook and Twitter, I got a little misty eyed."
Plus: Fall TV report card | TV's dream jobs and co-workers | 'Walking Dead' fantasy draft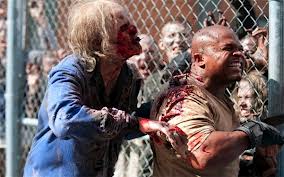 But this may not be the last we see of the thirtysomething husband and father. 
Producers from "The Walking Dead" are keeping the lines of communication open with the Atlanta native and could bring back his now deceased character in flashbacks. They could also tell fans his long overdue back story through webisodes. 
"Nobody goes away on this show," Glen Mazzara, the show's executive producer, told The Hollywood Reporter recently. "We can always have flashbacks."
Such news is music to Singleton's ears, who until "The Walking Dead," was best known as the villainous thug Sandra Bullock's character threatened in "The Blind Side." In fact, Singleton never forgets that T-Dog wasn't supposed to last this long on the AMC drama.
"When I first started, I was told by Frank Darabont (the show's creator and former showrunner) that I would do two maybe three episodes," Singleton said. "And I lasted for two and a quarter seasons. So my welcome had been worn out a long time ago."
"I'm just elated I lasted this long," he said. "It was fun."
"The Walking Dead" Season 3 airs Sundays at 9 p.m. ET/PT on AMC.
Are you sure you want to delete this comment?