'Girls' Season 2 poster revealed
Get some serious face time with Lena Dunham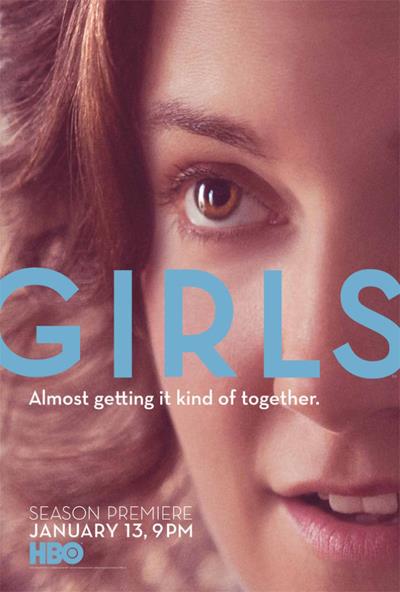 Ready to get up close and personal with Lena Dunham. HBO is counting on it. This week, the network released a poster promoting the second season of their controversial hit "Girls" -- and Dunham's face is the central focus. 
The poster gets right up in her face and features the tagline: "Almost getting it kind of together," which is about as noncommittal as the show's floundering protagonist, Hannah, who, of course, is played by Dunham. 
An earlier sneak peek trailer of Season 2 revealed that Hannah will still be struggling with her nutty ex-boyfriend Adam, who's gone all stalker on her, while Marnie has fallen of her pedestal of perfection, Shoshanna is still looking for love (while hooking up with Ray), and Jessa is offering smug-married advice to her still-single pals (even though she doesn't know her husband's last name).
Dunham, of course, is the latest celeb memoir-writer du jour, with a reported $3.5 million contract with Random House for her first book, "Not That Kind of Girl," which will be a combination of essays and advice for lovelorn and lost twentysomethings. Last week, Gawker.com leaked the 66-page proposal -- and received a threatening cease-and-desist from Dunham's lawyers (and notably, not from Random House).
According to Deadline.com
, removing the proposal was not enough for Dunham, though. She also insisted that the gossip site remove 12 one-line quotes they posted from the proposal -- noting that said quotes are "indicative of a nauseating and cloying posture of precociousness that permeates the entire proposal." Thus far, Gawker.com has refused to comply, and Dunham is not pleased with the situation. In any case, viewers eager to read the book will be waiting a while -- the publisher has yet to set a release date.
"Girls" returns for a second season Sunday, Jan. 13, on HBO.