George R.R. Martin inks development deal with HBO
'Game of Thrones' author will continue as co-executive producer and create new shows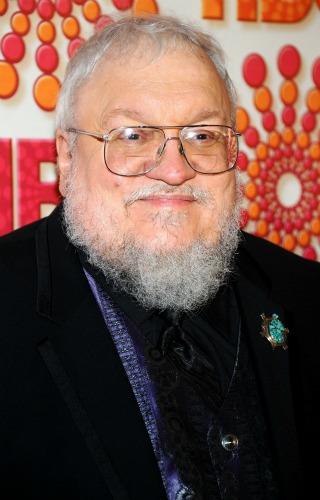 HBO wants to stay in the George R.R. Martin business.
The premium cable network has inked a deal with the author behind the books that inspired its hit "Game of Thrones" series. In the deal, Martin will stay on as a co-executive producer for the hit fantasy drama and develop and produce new projects for HBO, Deadline reports.
Bing: More on 'Game of Thrones' | George R.R. Martin
In addition to penning the wildly popular and epic, "A Song of Ice and Fire" series, Martin has written multiple episodes of "Game of Thrones" as well as "The Twilight Zone" and the original "Beauty and the Beast."
Plus: TV reunions we'd love to see  | 11 shows men watch when women aren't looking
"Games of Thrones" Season 3 debuts Sunday, March 31, at 9 p.m. ET/PT on HBO.

For all of the people freaking out about Martin dying off too soon, I do remember reading somewhere that he has already had discussions with HBO about how he was going to finish the book series.  Should he unexpectedly die off due to old age, there should be other people who will be able to finish the story telling process in Martin's original spirit.
Are you sure you want to delete this comment?