'iCarly' star nabs NBC drama: Who's next?
We take a look at four other former child stars quite ready for prime time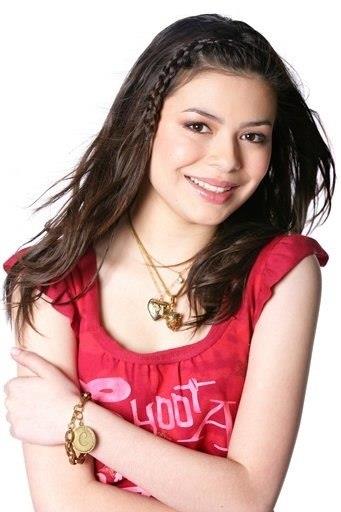 Having wrapped her sixth and final season of her long-running Nickelodeon hit "iCarly" just this spring, TV's second-best-paid child star (second to Angus T. Jones of "Two and a Half Men"), Miranda Cosgrove, has nabbed a plum role in NBC's upcoming "Girlfriend in a Coma," starring (former child star) Christina Ricci and based on the Douglas Coupland novel.
Cosgrove, 19, will play Evie, a small-town overachieving pseudo-orphan whose ambition is thrown into a tailspin when her mother Karen (Ricci) finally awakes from her years-long coma. Cutting her teeth at Nickelodeon, and of course moving on to film fare like "Despicable Me," the young Cosgrove is of course ready to sink her teeth into something meatier. 
And she's not the only one. Here are four other former child stars we think are quite ready for prime time.
Victoria Justice:
Justice, 19, is another Nick star du jour, and just saw her teen hit "Victorious," end on Feb. 13 after a respectable four-season run. She ventured into film with last year's Halloween blip "Fun-Size," and is dabbling in music, too, with an album scheduled for release later this year, but her calendar seems to be quite clear for pilot season. Gritty is key for a break-out here, say a Joe Carroll worshipper on "The Following," or maybe Elena's troubled, long-lost kid sister on "The Vampire Diaries."    
Keke Palmer:
Palmer's Nick hit, "True Jackson, VP," wrapped up in 2011, so she's ripe for a break-out turn. And at 19, we see the sultry starlet going bold, perhaps as the newest face on a CW hit-in-the-making, like "The Originals," set in steamy New Orleans, or going love-lorn as one of the teen set on a soap like ABC's upcoming "Venice."
Aimee Teegarden
: OK, so her teen hit "Aim High" -- costarring "Twilight" heartthrob Jackson Rathbone -- was a web series. But Teegarden is ready to step it up to the big leagues with the lead in the new CW drama "The Selection," which is ripe to be the next break-out teen drama. At 23, she's not a teen, but the youthful Teegarden can reliably play the teen who finds herself thrust into the spotlight in a competition that's "The Bachelor" meets the "The Hunger Games."  
Jennette McCurdy
: Cosgrove's "iCarly" BFF, McCurdy, is blonde, cute and funny -- and, thus, a perfect fit to play Anna Faris's (teen) kid on the upcoming Chuck Lorre CBS comedy "Mom." Hey, she may be 20, but they know how to make that kind of math work in TV land, right? Too bad she's already got another Nick show, "Sam & Cat," in production.