'Saved by the Bell' reunion? It could happen
Both Zack Morris and Mr. Belding say timing may be right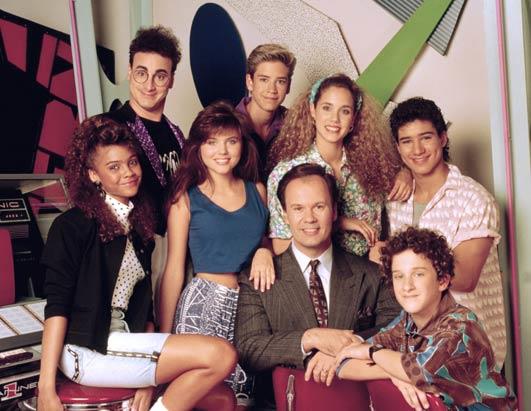 It's been nearly 20 years since Zack and Kelly tied the knot in the made for TV movie, "Saved by the Bell: Wedding in Las Vegas," and fans have been hungry for another juicy cast reunion ever since.
Thankfully for "Saved By the Bell" lovers, they aren't the only ones who are entertaining thoughts of a comeback. Mark-Paul Gosselaar, who played Zack Morris on the NBC show which aired from 1989 to 1993, told TMZ that the upcoming "Boy Meets World" spin-off/remake has inspired him. And if "Girl Meets World" is successful, "maybe we'll do a reunion as well," Gosselaar said.
Bing: More on 'Saved By the Bell' | Mark-Paul Gosselaar | Dennis Haskins
Meanwhile, Dennis Haskins, who played Principal Belding, told TMZ he thinks it is the perfect time for a Bayside reunion.
"I have always supported a reunion of any kind including all of us," he said. "Honestly, the fans still love us and our show so much ... they deserve it!"
Plus: Photos: 'Amazing Race' Season 22 | Judging reality competition judges
Quick, somebody get Mario Lopez, Lark Voorhies, Elizabeth Berkeley, Tiffani Theissen and Dustin Diamond on the horn.
Are you sure you want to delete this comment?